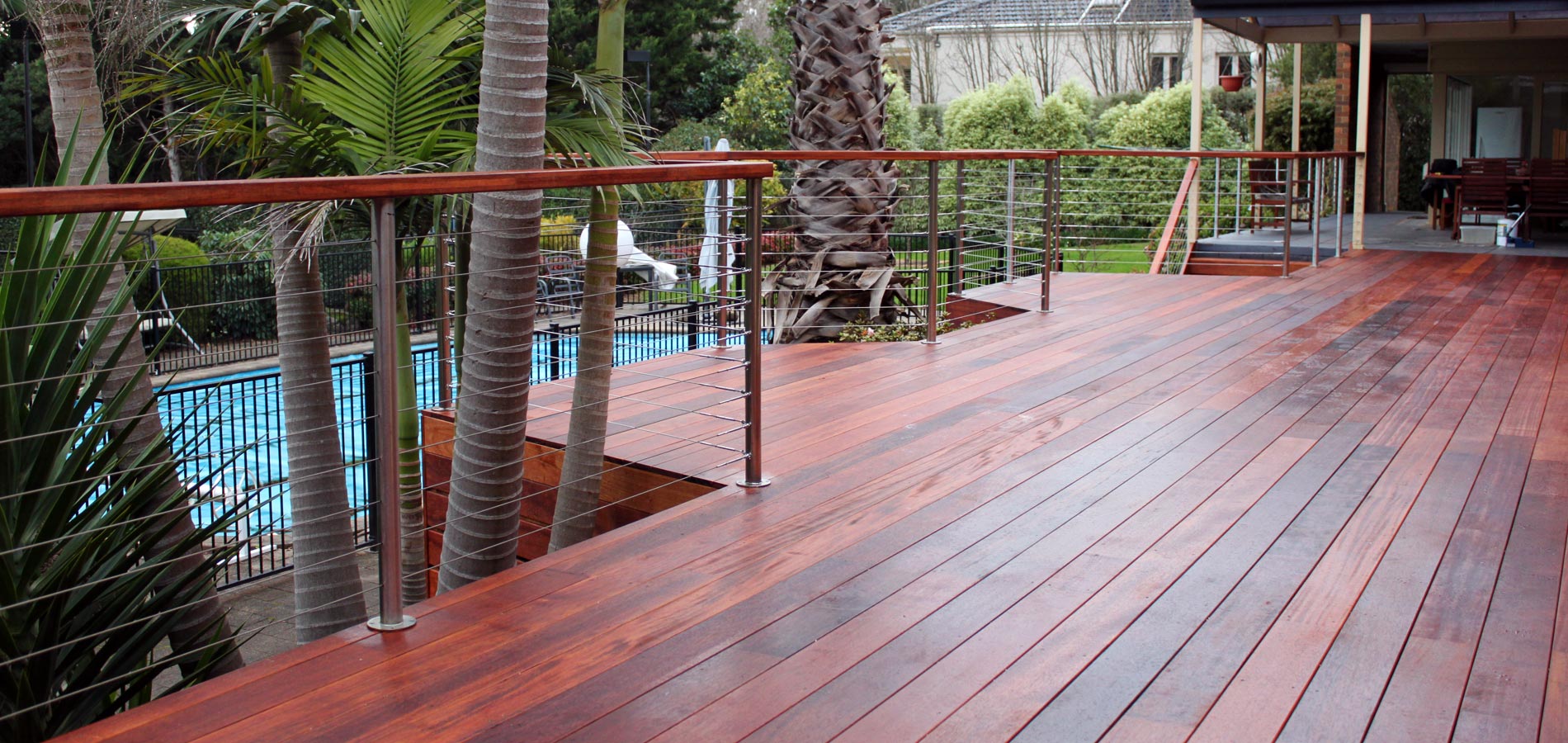 SHANGRI-LA
THERESA'S TROPICAL OASIS
Merbau Decking
Templestowe
When Theresa came to the Leisure Decking team, she asked us to create a deck with expansive entertaining areas, in a style that would tie-in well with her beautifully landscaped tropical oasis. We settled on building a Merbau Deck, Likewise why did we go with Merbau Decking? Because featuring rich tones and grain, Merbau was the perfect choice to compliment her breathtaking garden.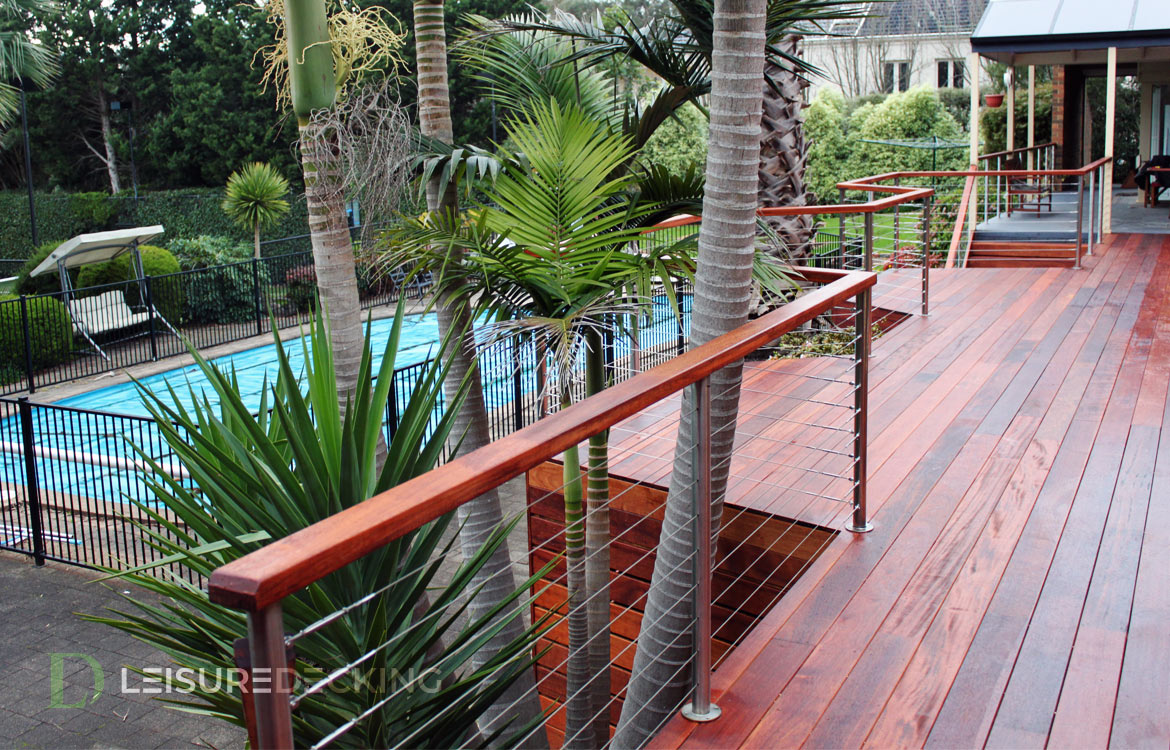 Stainless steel wire balustrade and solid Merbau handrails frame the deck and play nicely with the foliage of Theresa's tropical palms.
Two matching sets of Merbau stairs at either end of the deck allow for convenient access to the pool and gardens below; a feature that was very important to Theresa.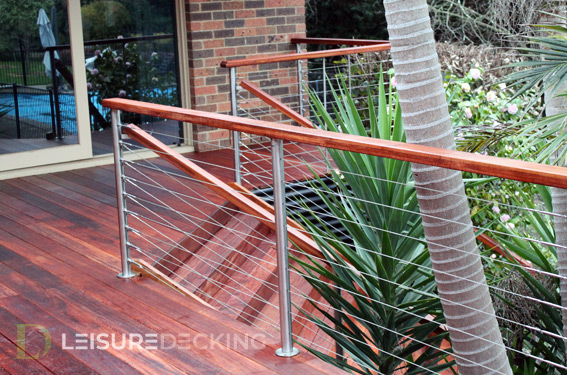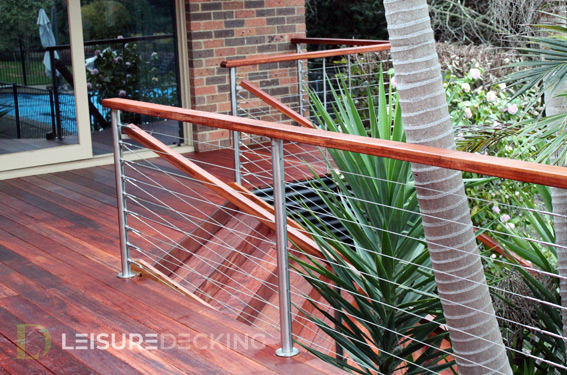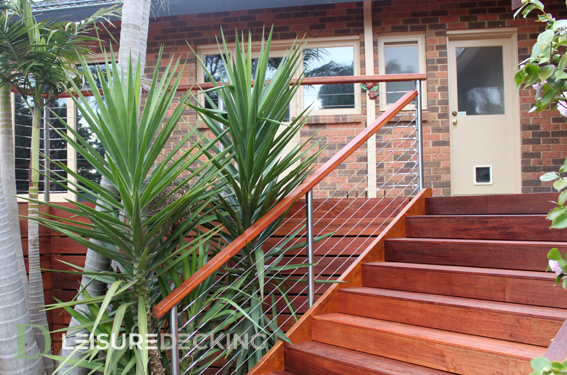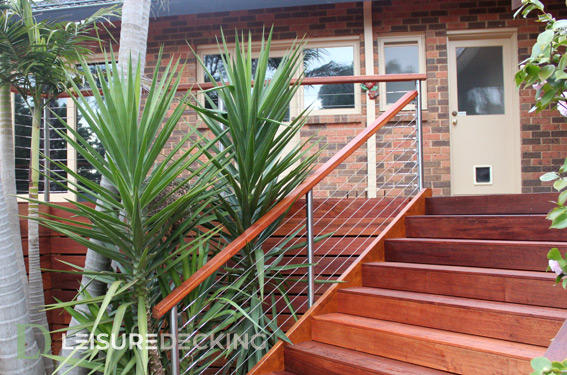 The garden played an important role in 'shaping' the deck. Building the deck around the large palms created a unique design that provides several large areas to view the gardens and entertain.
The inclusion of gates under the decking provides a huge amount of space to conveniently store gardening and landscaping equipment; making the absolute most of the space.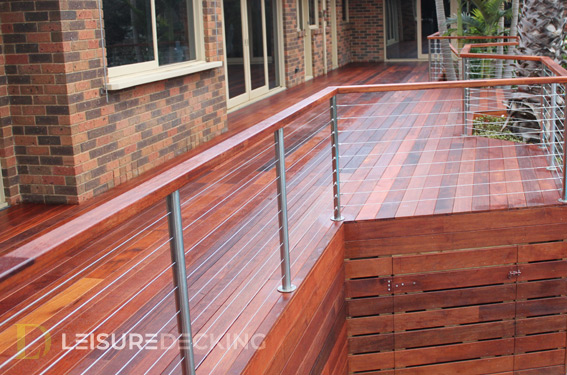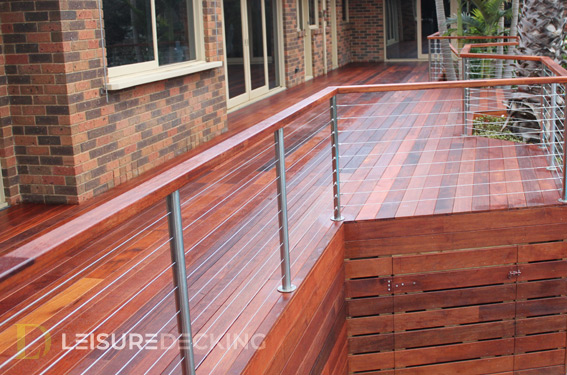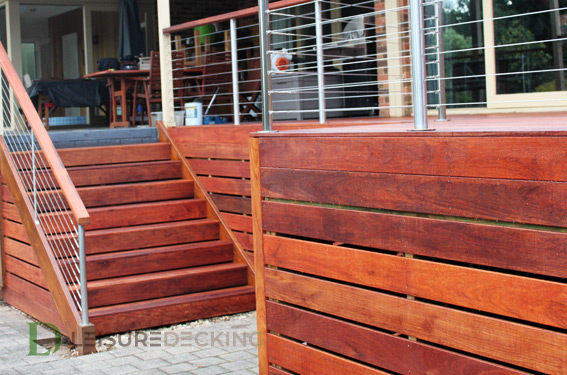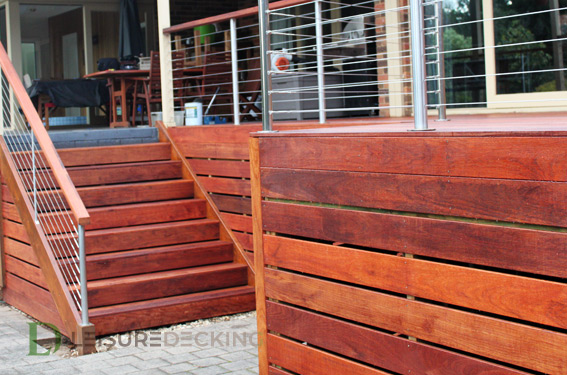 MERBAU DECKING DETAILS
Theresa chose natural merbau decking for her build. Apart from complimenting her tropical gardens tremendously, merbau is a an extremely durable decking material and is well-suited to Australian conditions.
We always recommend using premium grade merbau decking to make the most of your investment. These boards really breathe more life into a timber deck. With warmer, richer tones and enhanced grain, it is easy to see why spending 'just a little extra' for better decking boards is well worth it.
LOVE THE LOOK OF NATURAL TIMBER?
Nothing beats the look and feel of natural timber decking. Merbau can add extra life and warmth to any modern home, or charm and character to established properties. If you would like to learn more about timber decking, call Stephen today to chat about your options.