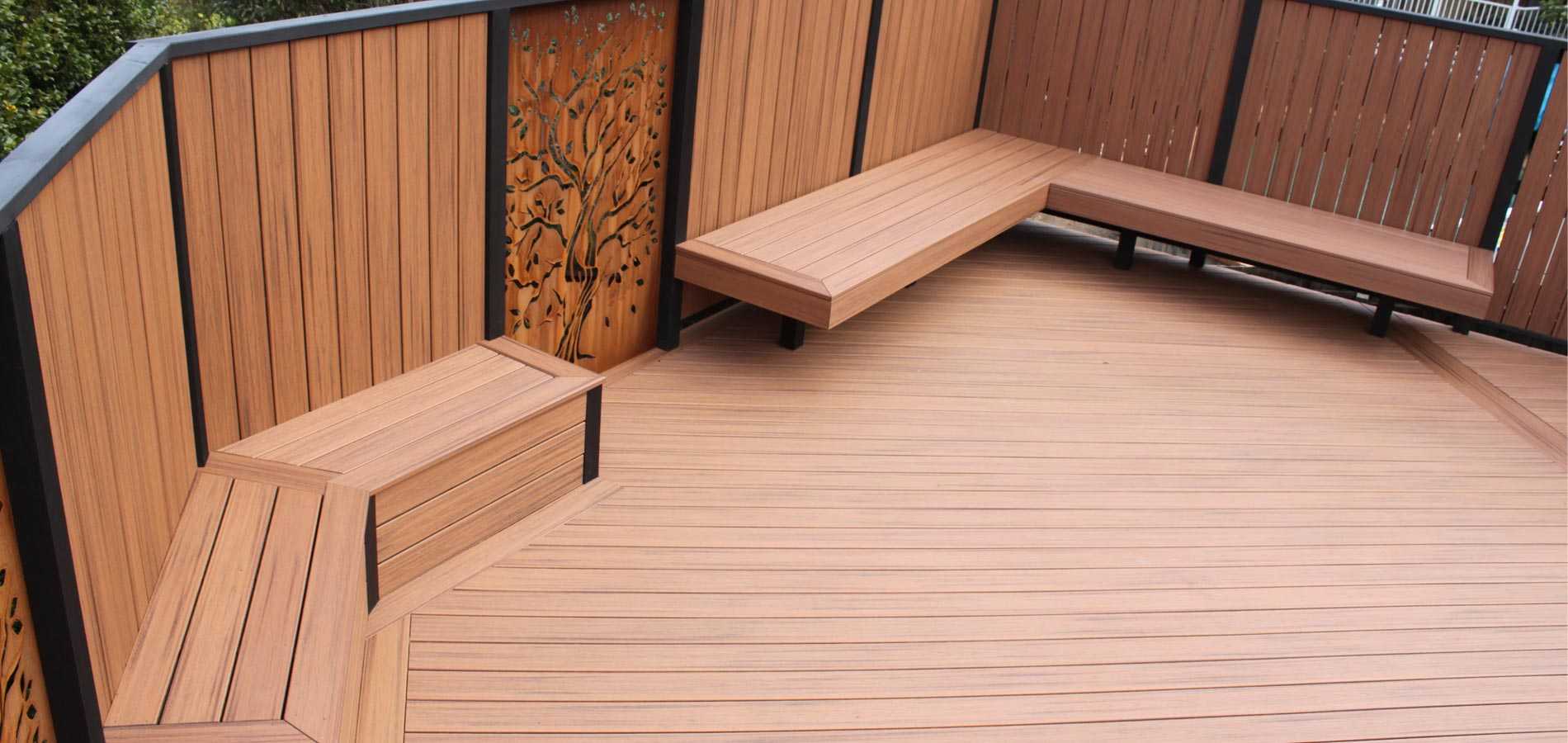 TREX DECKING
LEADING THE WORLD IN COMPOSITE
Trex Composite Decking are the world's leading composite decking brand. Since the mid 1990's, Trex has been leading the way with one of the most comprehensive ranges of decking products available. In choosing Trex composite Decking, you know you are getting a well established brand that will stand the test of time.
Composite decking is fast becoming the preferred choice for Melbourne's homes and business' and there are a huge range of manufacturers and boards to choose from. At Leisure Decking, we've been building composite decks for many years and have worked with just about every reputable product on the market. With that in mind, what benefits do we see in the Trex Composite Decking system compared to others?
Environmentally Sustainable: Trex composite decking is made from 95% recycled materials including reclaimed timber and plastic.
More Choices: Trex is available in a large range of colours to compliment any home, business, or garden.
A More Comprehensive Range: Trex have developed a huge range of products to achieve the perfect deck. Including hidden fasteners, hand railing, lighting systems, and sub-floor protection systems. All designed to work together to achieve the perfect package for your decking project.
Peace of Mind: The assurance that Trex composite decking is backed by a global industry leader with a 25-Year Limited Residential Warranty.
Authenticity: A deep grain the adds to the natural look and feel of the boards.
APPROVED TREX INSTALLERS
MELBOURNE
Building a deck can be a significant investment. Be sure to choose an accredited Trex installer to ensure that you receive their full 25 year warranty, and that your new deck will be perfect for decades to come.

Leisure Decking are proud to have achieved Trexpro® status as accredited Trex installers in Melbourne. You can verify our status as approved Trex Composite Decking installers by visiting Leisure Decking's page on the Trex website.
Please note: 'Firepit', 'Treehouse' & 'Vintage Lantern' are not stocked in Australia, but can be ordered. Full pack quantities only and lead times apply.