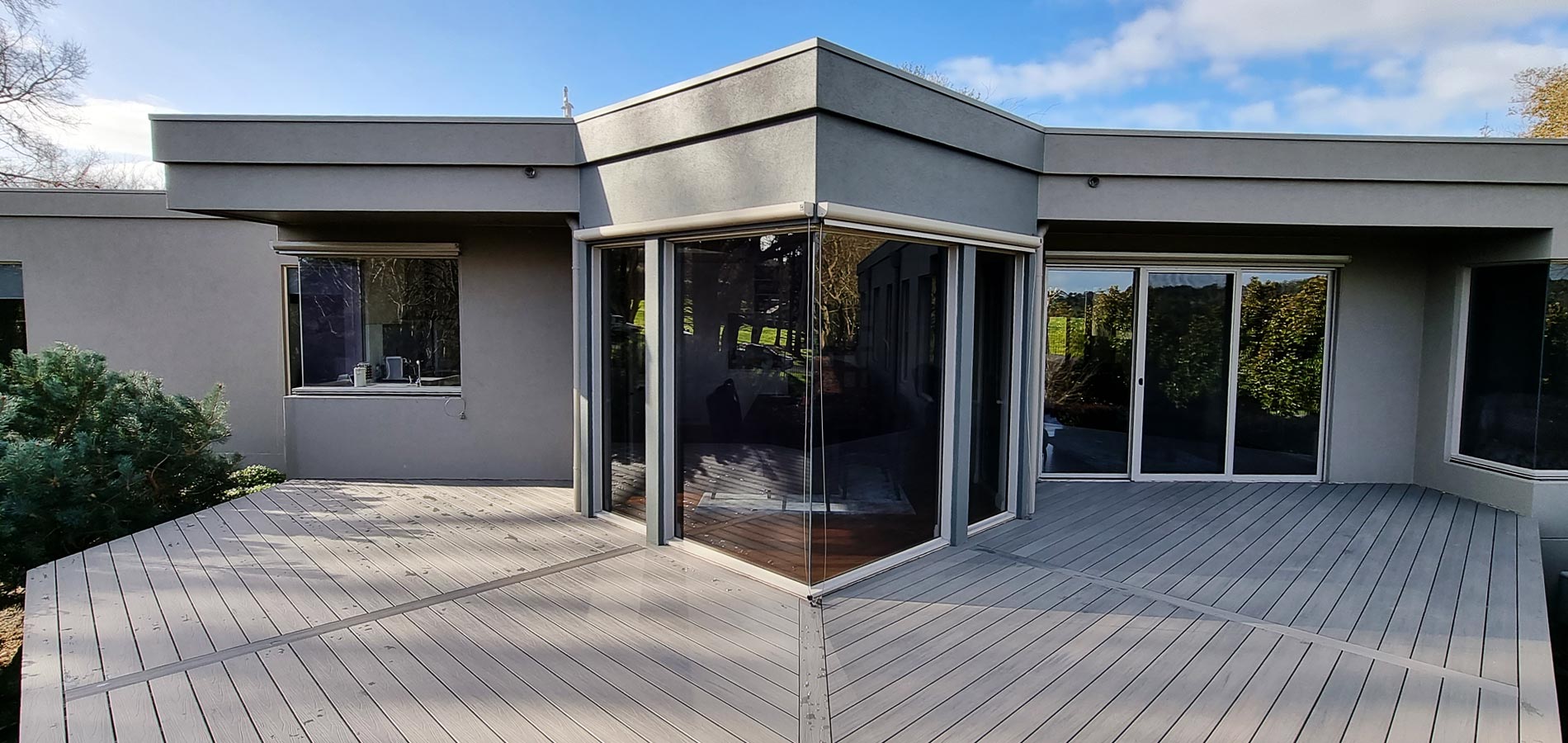 WOODEVO
AUTHENTICITY MEETS AFFORDABILITY
WoodEvo composite decking products are affordable. Fantastic value-for-money. For its price, WoodEvo decking can give you an authentic timber look and feel, a long lifespan, and a quality range of fixing options that you'll struggle to find in this price category.
WHAT WE LIKE ABOUT WOODEVO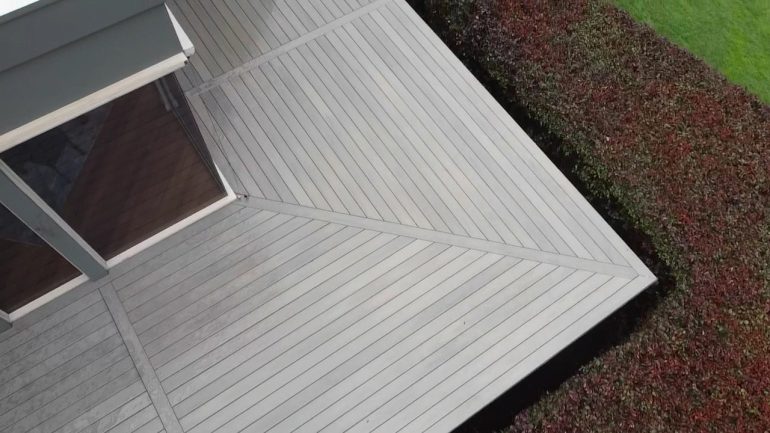 Today, there are more composite decking boards available than ever before. There are many common features between the boards available to you. So what sets WoodEvo apart in this 'sea of options'? We've come across just about every composite decking product on the market. So here's a few of the stand-out features from WoodEvo that you won't necessarily get from the others.
Reversible Profiles: WoodEvo composite decking has a 'two-sided' profile. Every board is reversable with a deeper, natural looking grain on one side. And a smooth, clean, modern texture on the other. This gives you more flexibility to match your deck to its surrounds and your own personal taste.


Great Warranty: There is a 25 year warranty on WoodEvo decking products. One of the main reasons more and more people choose composite decking over natural timber decking is because composite decking is supposed to last much longer with little maintenance. Anything less than a 20 year warranty isn't worth installing!


Safer, All-Round: WoodEvo products are safer. In more ways than one! Their decking has achieved a 'very high' R11 slip resistance rating. It is certified non-toxic. And, made from 95% recycled materials, WoodEvo composite decking is also safer for the environment.


Authentic Look: We like the variation in the colour highlghts that run through the decking boards. This variation makes the boards look more natural and reduces the repeating patterns, or tiled effect, that you can see with some of their competitors.


Longer Lengths: We always prefer decking boards that come in long lengths. The longer the boards, the fewer joins necessary (if any). And the cleaner your deck installation will appear. WoodEvo decking comes in 5.4 metre lengths, meaning your new deck will look amazing!
Visit WoodEvo's website at woodevo.com.au for more detailed information and to verify our status as accredited installers.
ACCREDITED WOODEVO INSTALLERS
MELBOURNE

We're proud to have been chosen as accredited installers for WoodEvo decking products. In choosing an accredited installer, you know that you're going to get the best result possible with your new WoodEvo Deck. They've done the legwork to find the most reliable, skilled, and affordable deck builders they can trust to do their products justice. And install them to the level required to achieve their 25 year warranty.


WoodEvo's "Home" range offers a truly 'budget-friendly' range of composite decking boards in a range of colours that will suit any property. Offering a fantastic warranty and high slip-resistace, these boards are also incredibly durable. Making them a fantastic maintenance-free decking solution for your home or business.


WoodEvo's "Home+" range offer a few more colours to the lineup. Along with a more pronounced, natural, texture. Additionally - they've been certified for up to BAL 29 fire ratings. Making WoodEvo one of the very limited choices available in the composite decking market for bushfire prone areas. They look fantastic too!


WoodEvo's newly released "HomeAdvanced" boards are truly special! We have fallen in love with them. Already proving a 'smash hit' with our clients, the Advanced range offer deep grain and character. At 200mm width, and available in 3 natural timber colours, these decking boards make a true statement. Whilst remaining affordable!