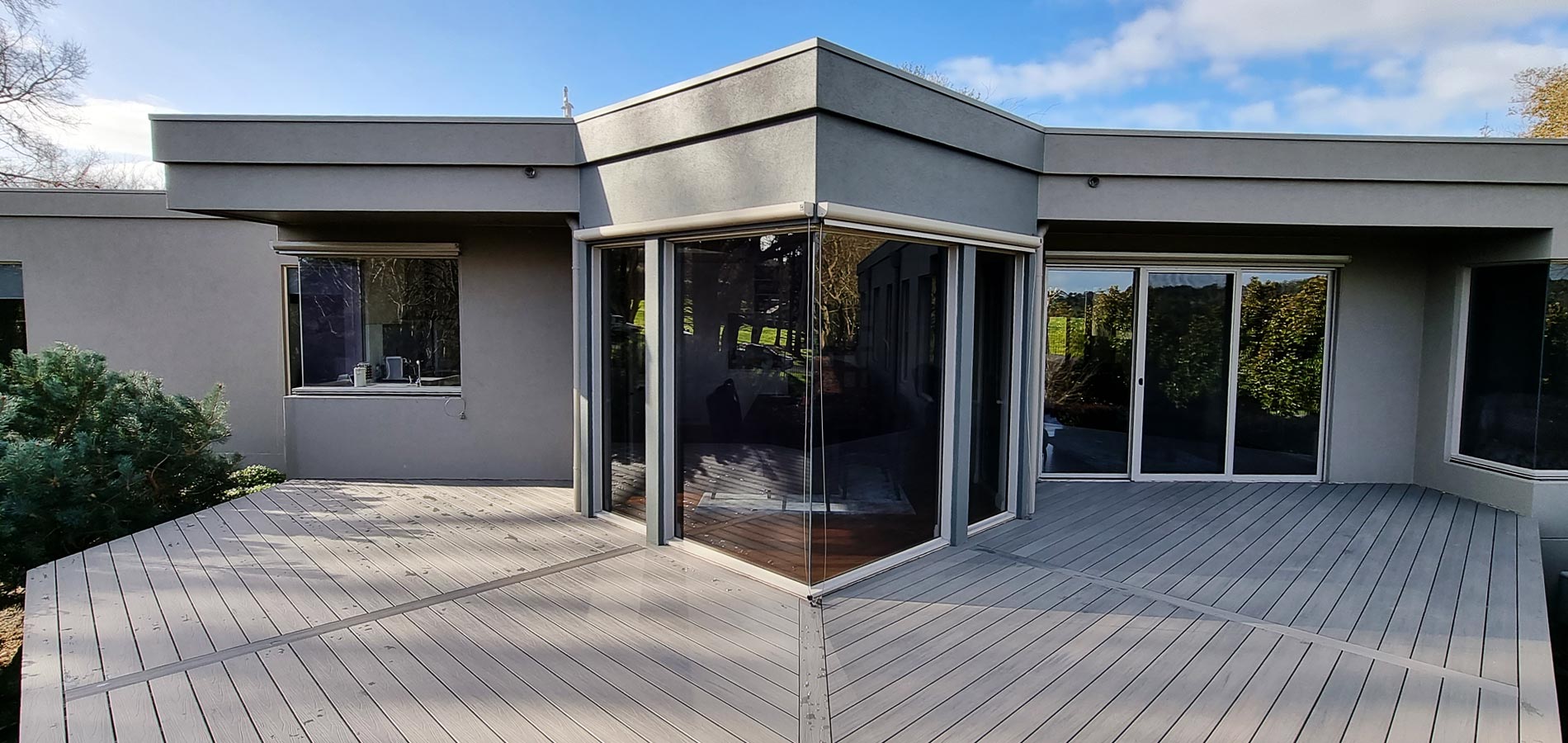 BONA VISTA
THERESA & DAVE | GIPPSLAND
WoodEvo Composite Decking
Gippsland
The Leisure Decking team love a good challenge! And it's fair to say that this 'series' of WoodEvo Composite decking we completed for Theresa and Dave in Bona Vista has plenty going on to keep us interested!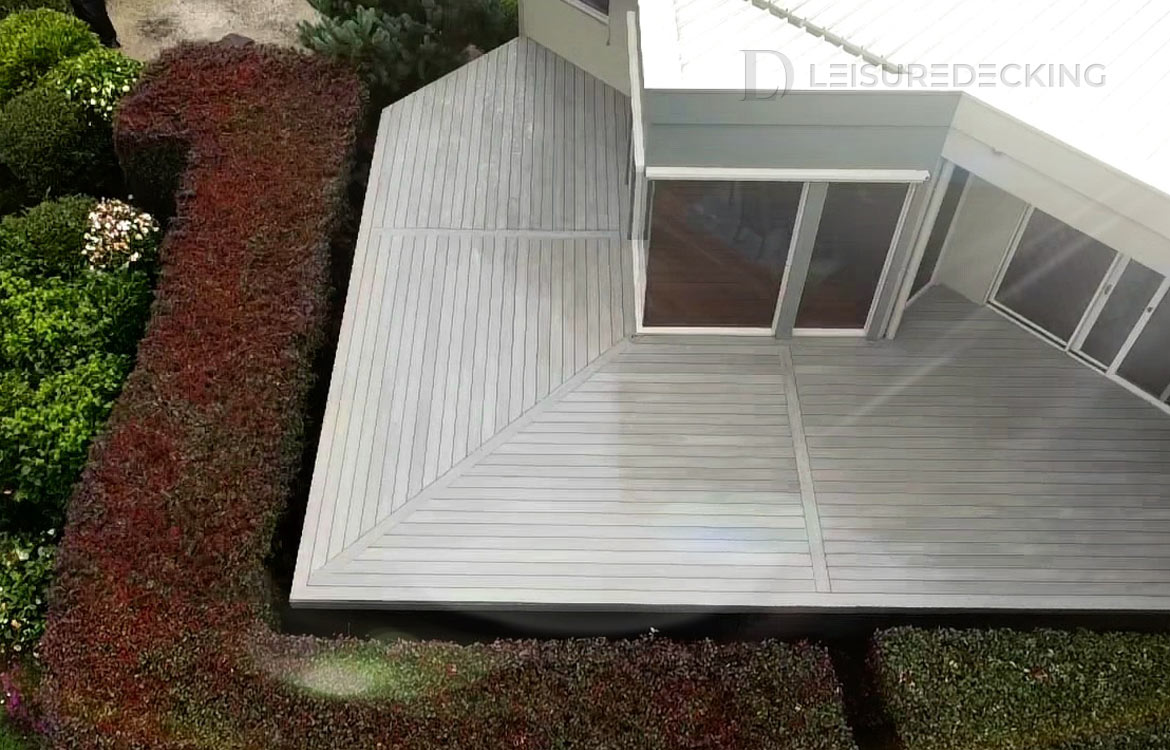 We don't usually spread our wings as far as Bona Vista – near Warragul, Gippsland. But, given the complexity of this composite decking rebuild, Theresa was more than a little determined to get us involved in this project.
All in all we built four composite decks and several terrace steps for this lovely family. The most spectacular were the two sizable decks to the rear of the property. Each with amazing garden and lake views. Not to mention, more angles than you can point a stick at! Contact us for more info HERE
Like many people, Theresa and Dave don't have a great deal of spare time to look after their decks. Especially given the scale of decking space that they have around the property!
Timber would have taken too much time to maintain. Time that they would rather spend enjoying their decks and their stunning property.
With a couple of beautiful and energetic Doberman's running around the place (potentially scratching boards) the couple decided to go with extremely durable, low-maintenance, WoodEvo composite decking.
Here's What the Theresa Had to Say About Her New Decks
"Not into writing many reviews however if you are thinking about new decking or replacing your old, then consider Stephen and his team at Leisure Decking whom are great deck builders.

Leisure Decking was one of the first companies I contacted to have my decking replaced. I had four decks, one extremely large and odd shaped, two medium sized one triangle and one square and a small 7 x 7, overall a large challenging job.

Leisure decking didn't usually travel to Warragul But I can honestly say that I hounded Stephen because through our discussions I knew that decking was his passion, he explained everything didn't try and convince or sell and his knowledge was impressive.

After multiple cowboys, deckers that didn't show, wanted to start the next day without looking at the job, over pricing etc I convinced Stephen to just look at the job (challenge).

We chose composite decking because we had spent years sanding and re coating our decks, with a 25 year warranty and no maintenance it was a great choice and worth the extra money for longevity.

Anyway long story cut a little shorter, I convinced Leisure Decking and my decks were finished last week, wow they were built beyond my expectations, absolutely brilliant. Stephen and Nick continually checked the work to ensure the decks were perfect, they continually kept me informed along the way and they designed a beautiful picture frame finish and unique steps that I absolutely love to add a perfect finish.

Stephen, Nick and Ben were all hard working gentleman and their desire to please and present a quality result is honestly commendable. I would 100% recommend this company." Click HERE to Contact us
Theresa – Bona Vista
WOODEVO COMPOSITE DECKING DETAILS
Theresa and Dave chose WoodEvo's 'Basalt' decking boards to complement their modern home. The lighter colouring of the decks really emphasise their scale; making the feel even larger than they are.
Leisure Decking are proud to be recognised as accredited installers for WoodEvo. Click HERE to Contact us
Theresa & Dave were an absolute pleasure to work with. We would like to thank them for their hospitality, humour, and for trusting such a large and intricate project to the Leisure Decking team. We're as pleased with the end result as you. Enjoy!
Go to our website for more great information https://www.deckbuilder.net.au/
LOVE THE LOOK OF WOODEVO DECKING?
WoodEvo offer a fantastic range of composite decking, fencing, and screening products. All well made, in colours to compliment any home or business, and covered by industry leading warranties. If you'd like to learn more about their products or get a quote on your decking project call Stephen today for a chat.