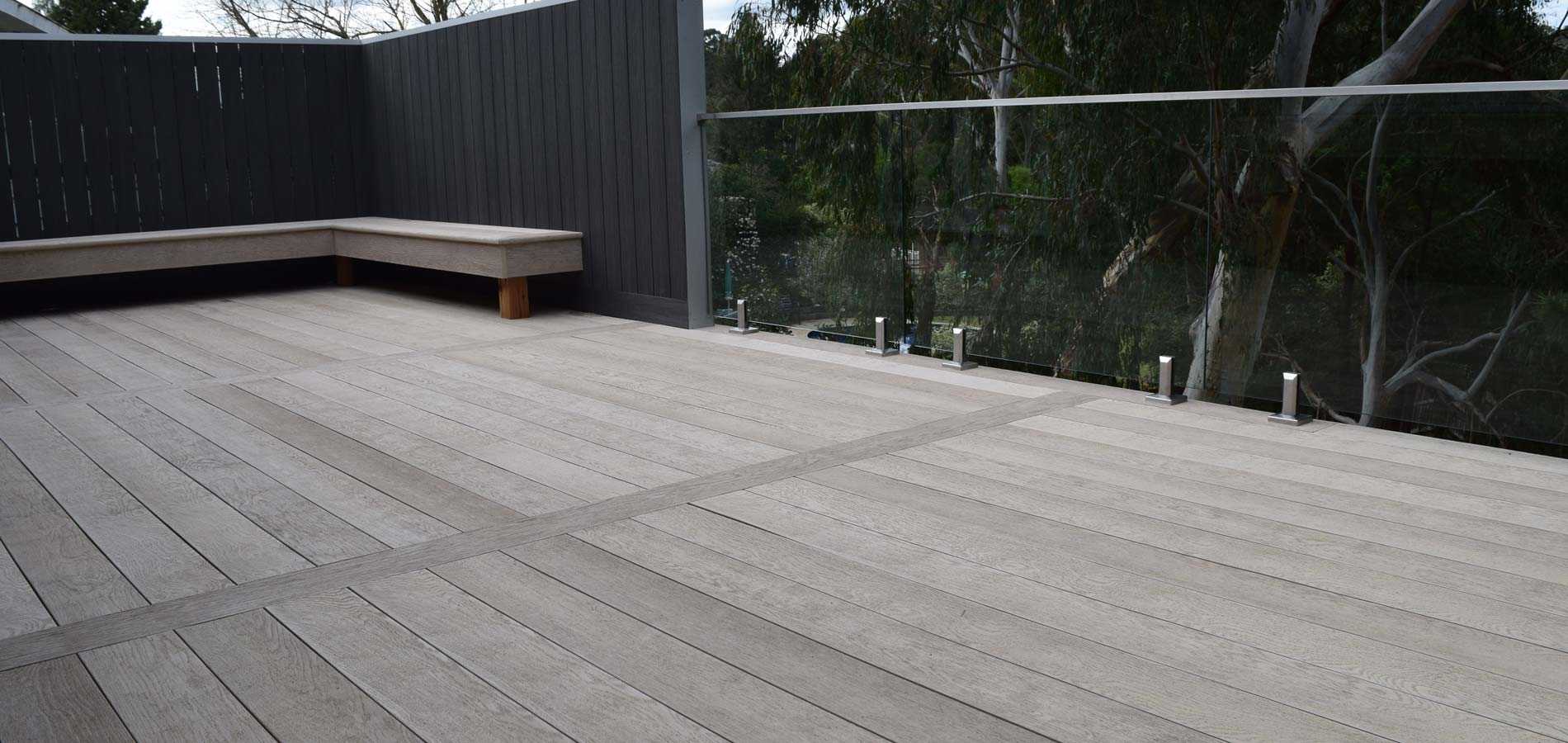 MILLBOARD MIRACLE
DEBBY & RAMON | LOWER TEMPLESTOWE
Millboard Composite Deck
Lower Templestowe
After purchasing their new family home, recent clients Debby & Ramon from Lower Templestowe asked Leisure Decking to replace and extend upon their existing 3.6m high deck. It was aging badly and felt 'wobbly' under foot. They were right to be concerned and we're glad they came to us for help! It was decided upon Millboard Decking would be an ideal choice for their new deck.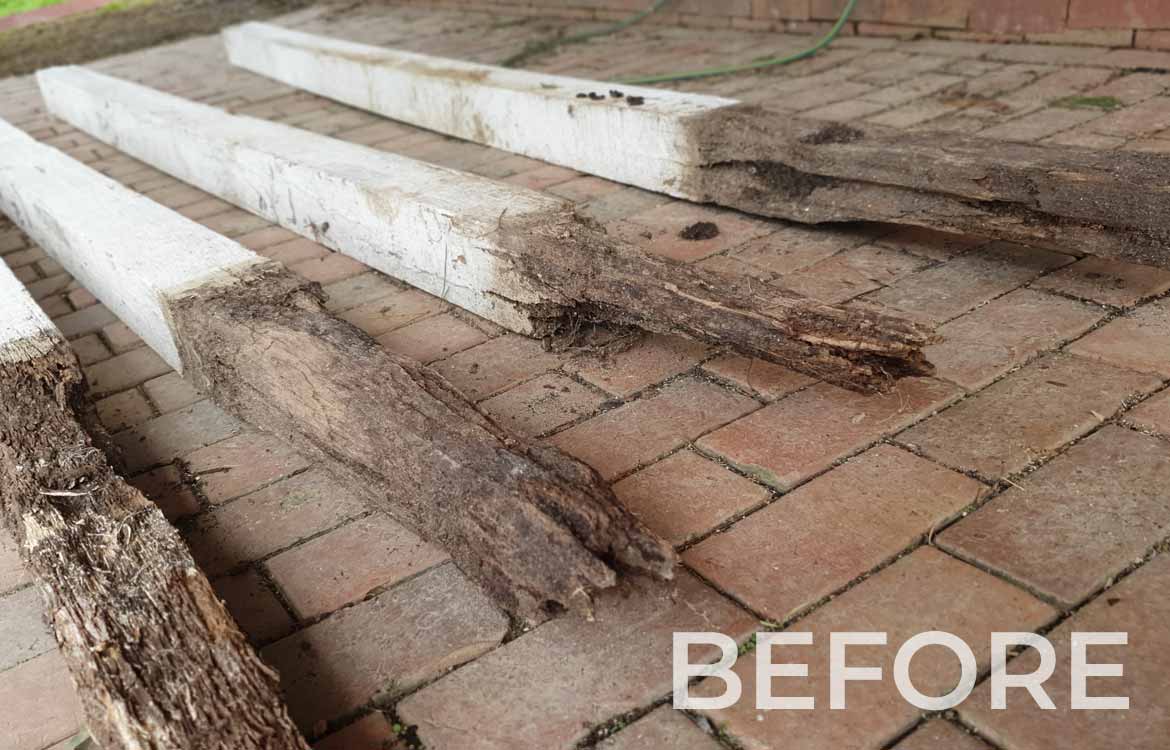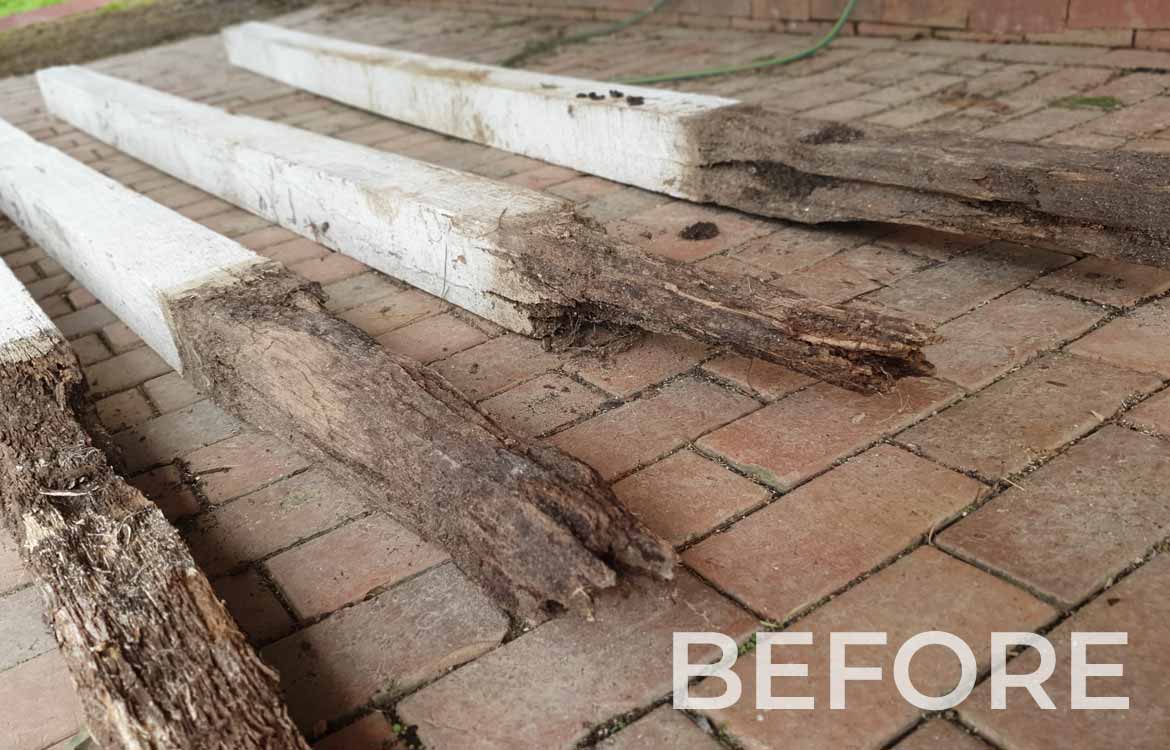 Debby and Ramon's existing deck was being supported by posts that were SEVERELY ROTTEN in the ground. To add to this problem, insufficient concrete was used to secure the posts in position. The structure itself was nowhere near code.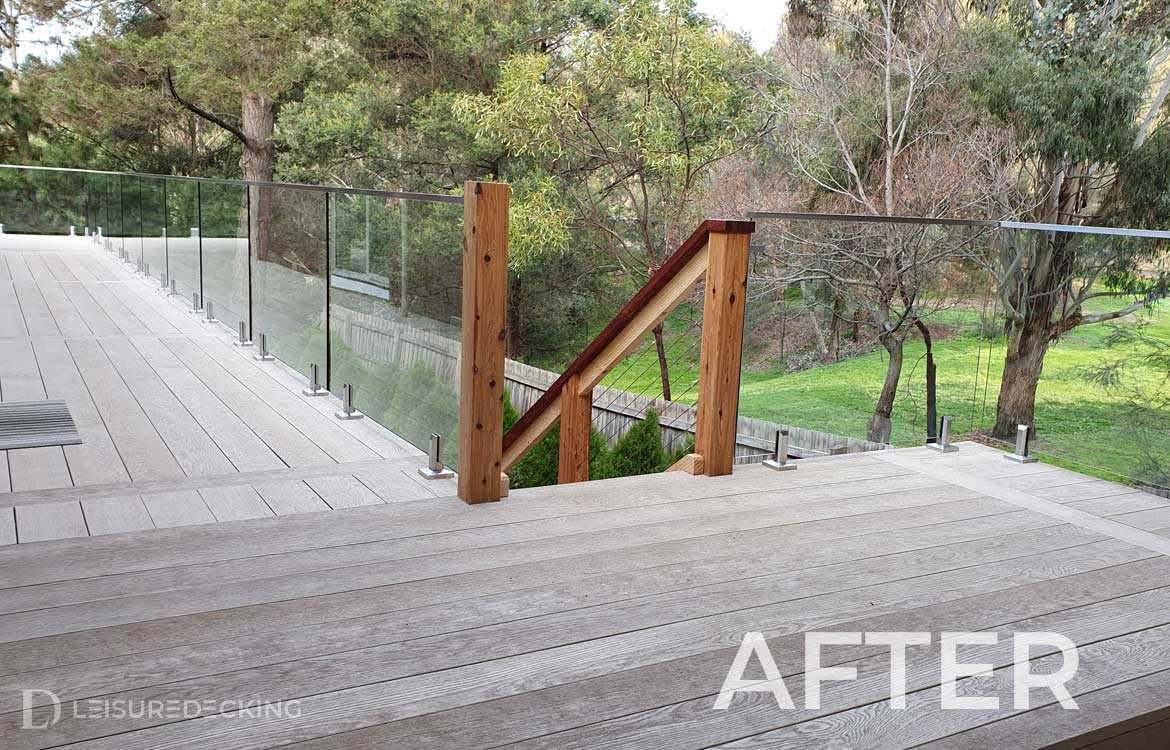 The team at Leisure Decking has now replaced and extended the young family's deck, adding extra support and strength to the entire structure. Well beyond the MINIMUM standards. We used waterproofing membrane and an abundance of concrete around the new posts to make sure they can SAFELY enjoy and entertain on their new, extremely sturdy, and absolutely stunning deck for many, many years to come!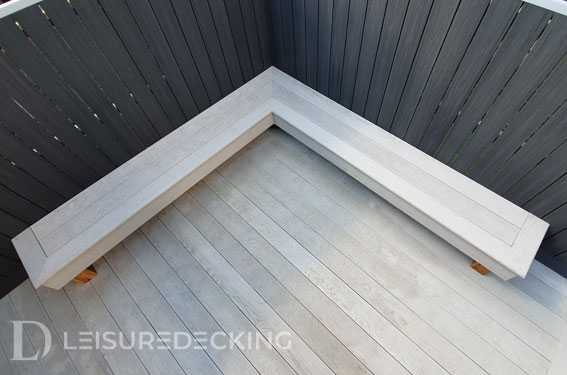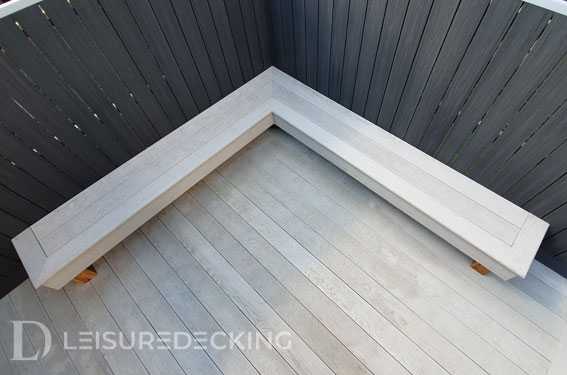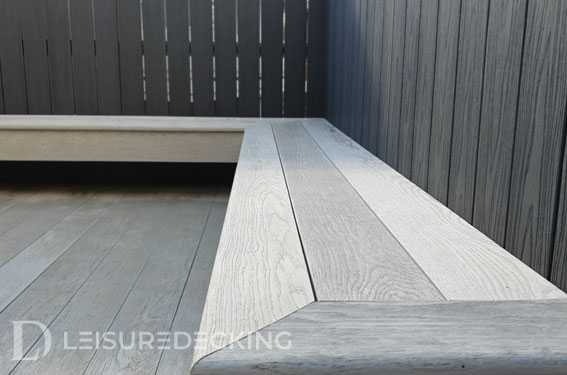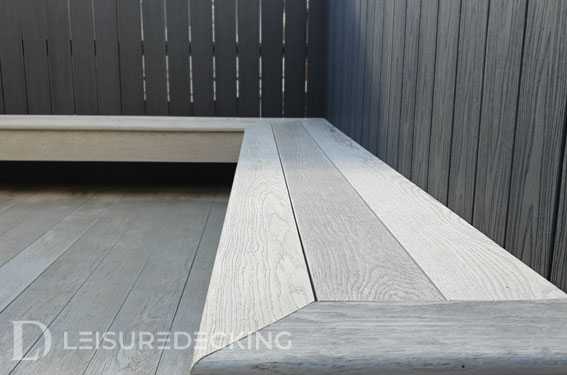 "…Every detail is gone over and your deck will most likely be over engineered but safety and longevity is what you know you'll get…"
– Debby, Lower Templestowe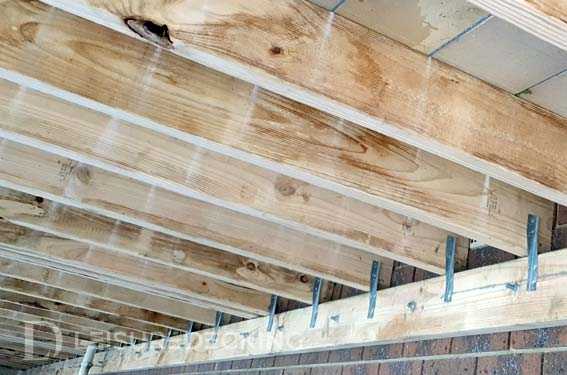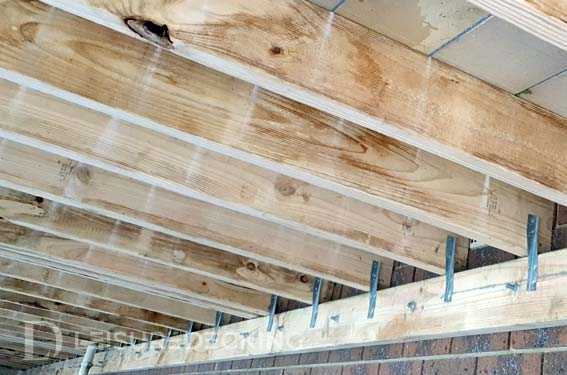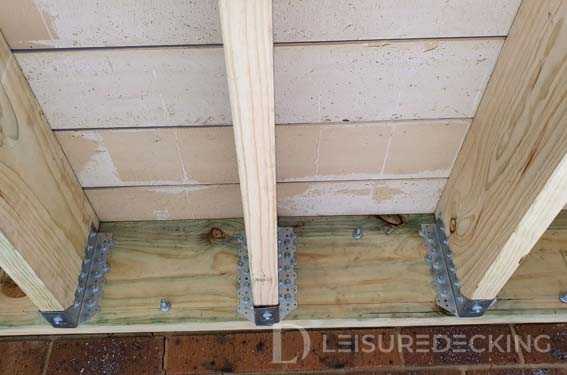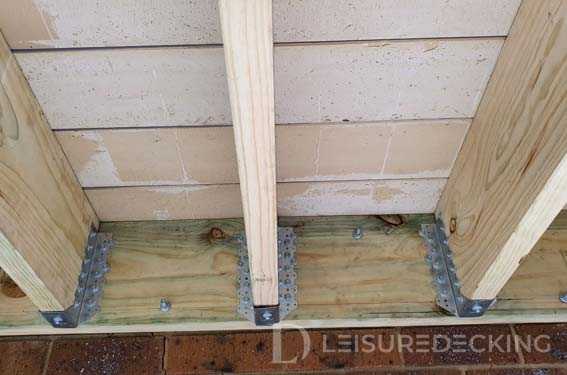 MILLBOARD DECKING DETAILS


The new deck was installed using premium Millboard Composite decking in 'Limed Oak' finish. Millboard decking comes with a 30 year warranty. So both the sub-floor and the boards are set to endure the test of time!
The decking project included over 25 linear metres of glass ballustrading with marine grade stainless steel handrail and fittings. Along with stainless steel wire ballustrading and Merbau handrail on the stairs.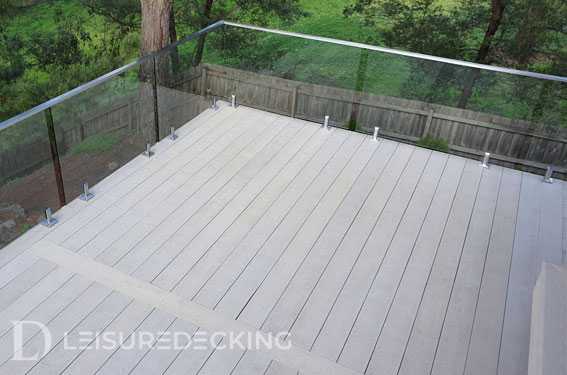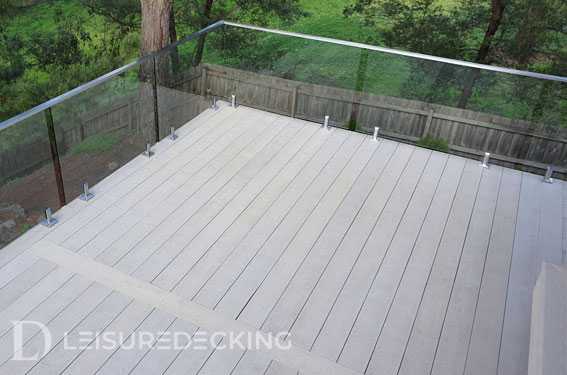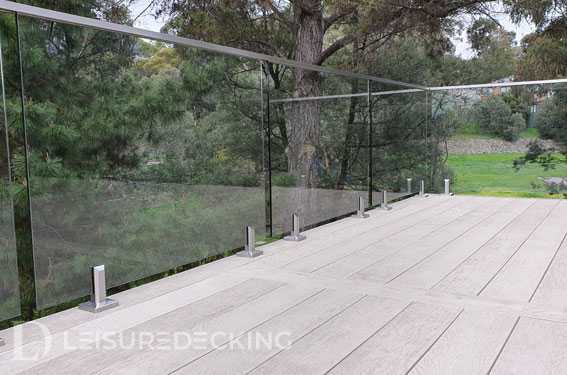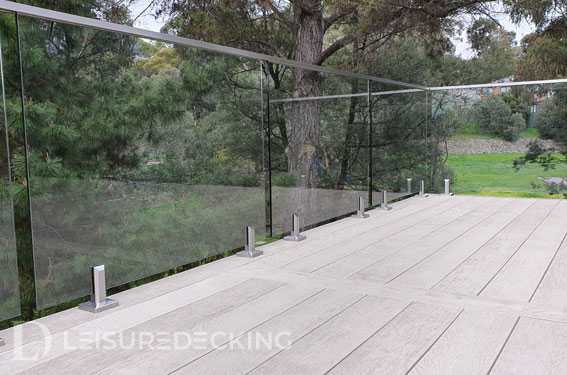 In the main section of the deck, we created the perfect entertaining area where the family can spend their time and entertain friends. We constructed a large privacy screen using Futurewood Composite decking that provides the perfect backing to the 3m by 3m Millboard corner lounge. With a built-in Millboard kitchen window servery and beautiful views, Debby & Ramon now have the ultimate outdoor space that is not only stunning, but is engineered to last a lifetime!
We would love to thank Debby & Ramon for being the perfect partners to work with on this decking project. Not only did we become great friends, but they were extremely willing to trust us to create something truly special. And we think that we've delivered just that!
HOW SAFE IS YOUR DECK?
Debby and Ramon were too nervous about the safety of their old deck to even use it. And rightly so. If you have an existing deck that no longer feels sturdy, or if you need a new deck built, Stephen would love to chat to you about your options or to arrange a free inspection and quote. Give us a call today!