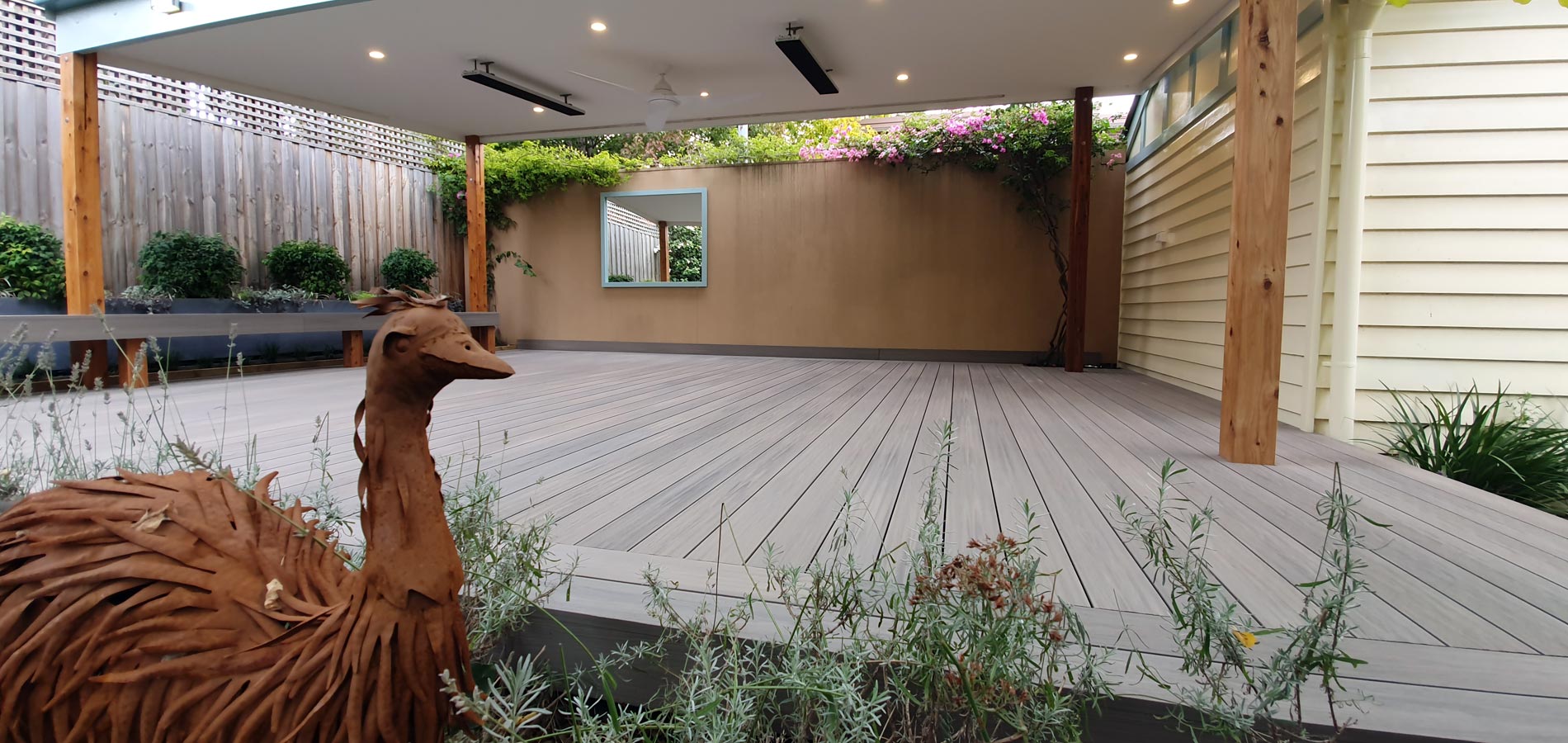 POLIWOOD PARADISE
TOM & REGINA, GLEN IRIS
Poliwood Decking
Glen Iris, Melbourne
If you've ever met the team from Leisure Decking, you'll know that we're passionate about our work. We absolutely love it. The only thing we love more, is getting up in the morning and working with clients who are just as excited about the project as we are. Have a look at the beautiful Poliwood Composite Deck
Tom and Regina were an absolute pleasure to partner with to create this stunning Poliwood composite deck in Glen Iris.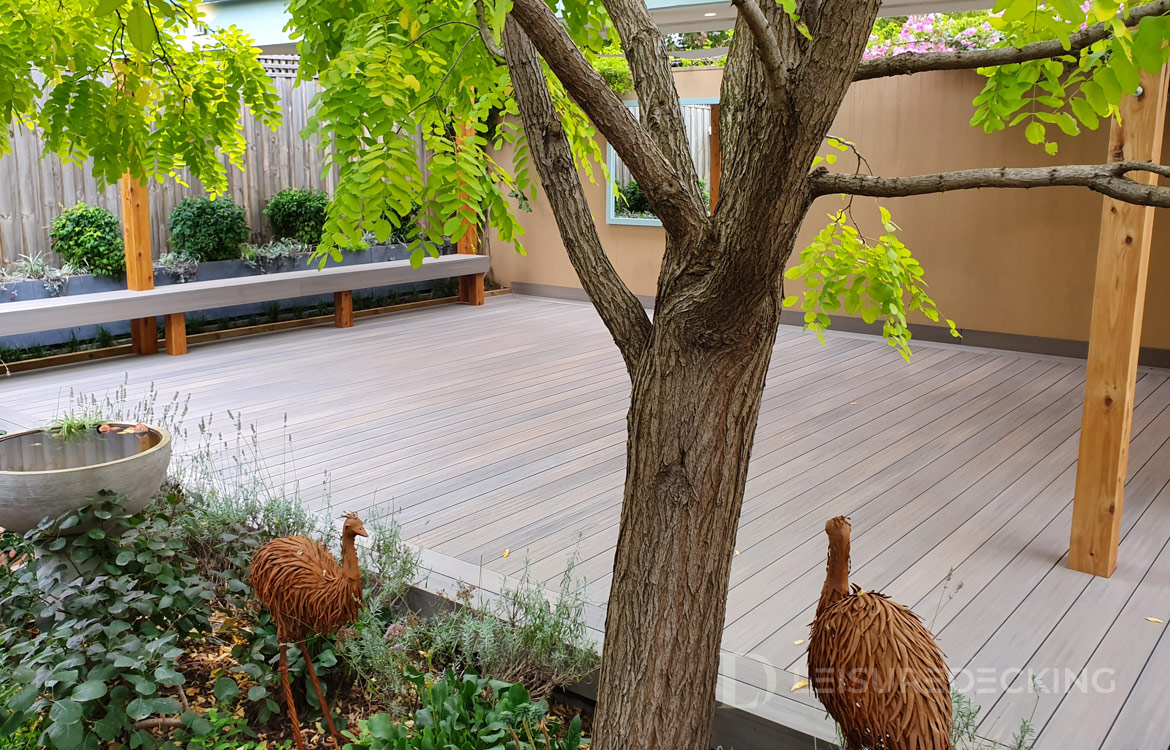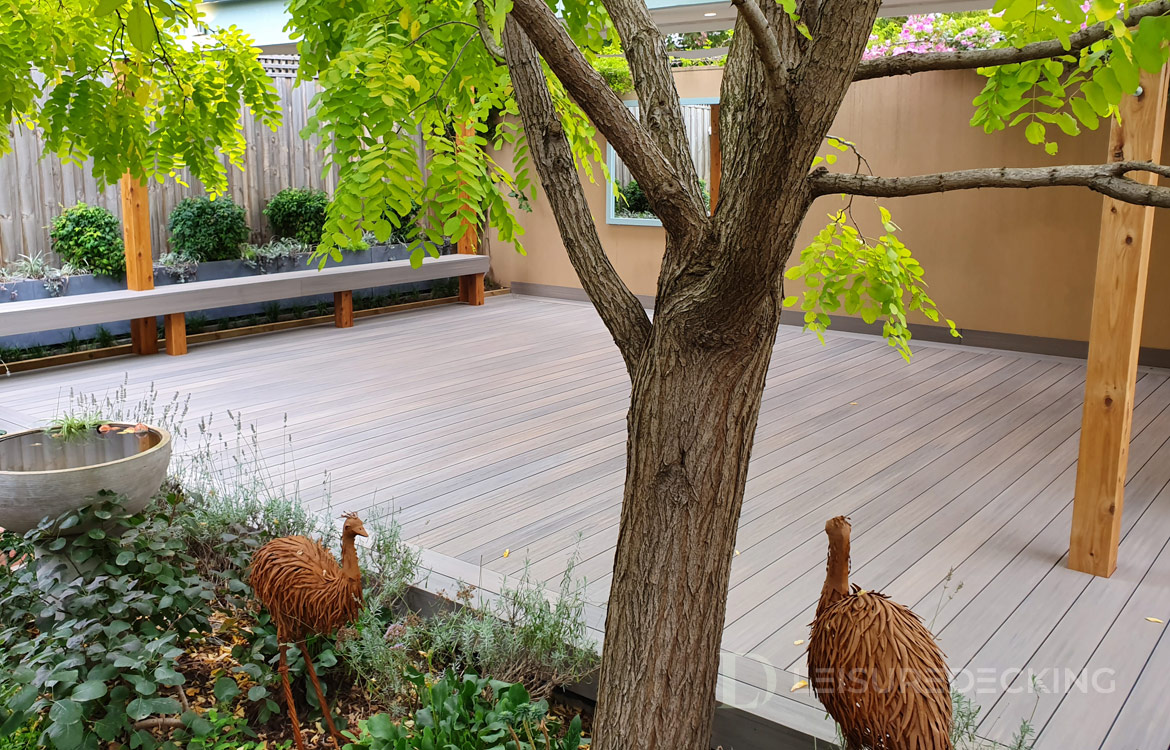 Wherever you look around Tom and Regina's home you can feel how much care they have invested into their family home. The attention to detail. The level of craftsmanship they demand.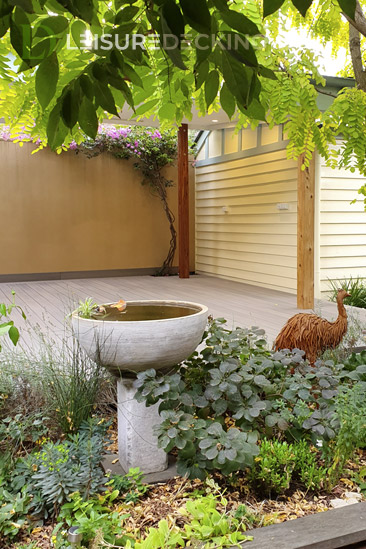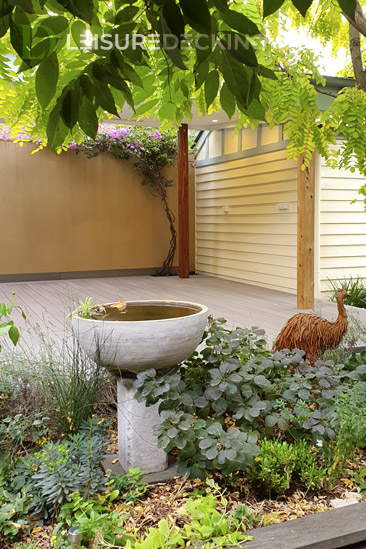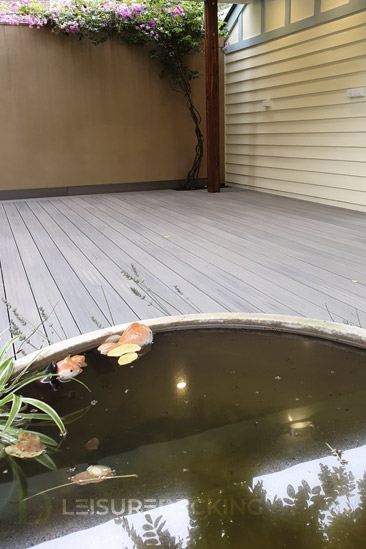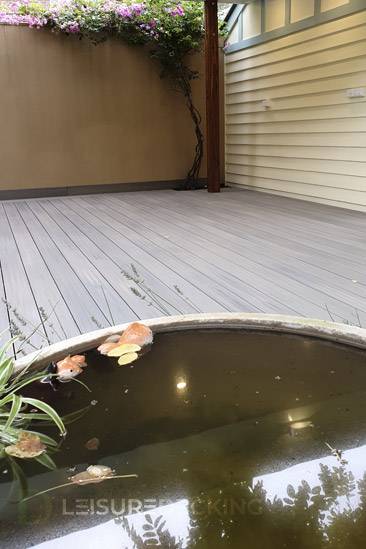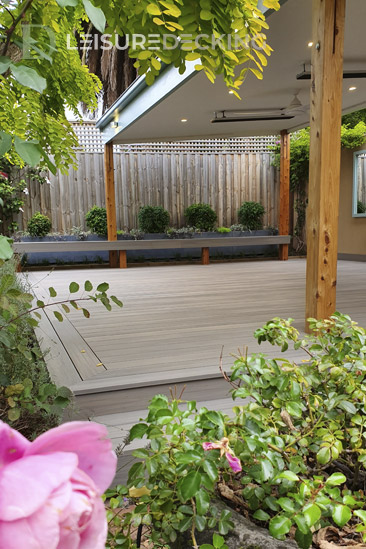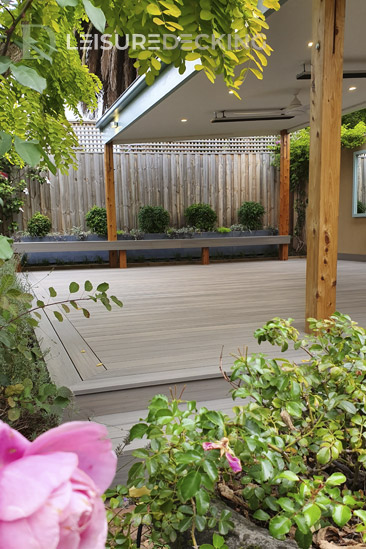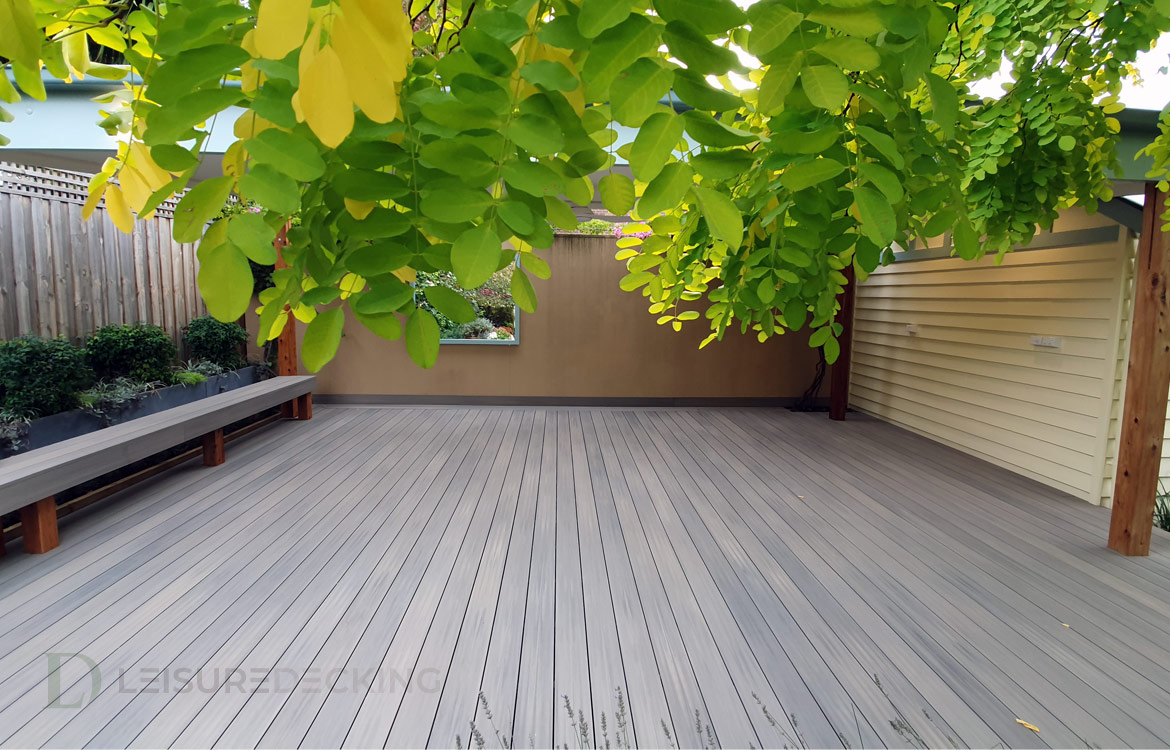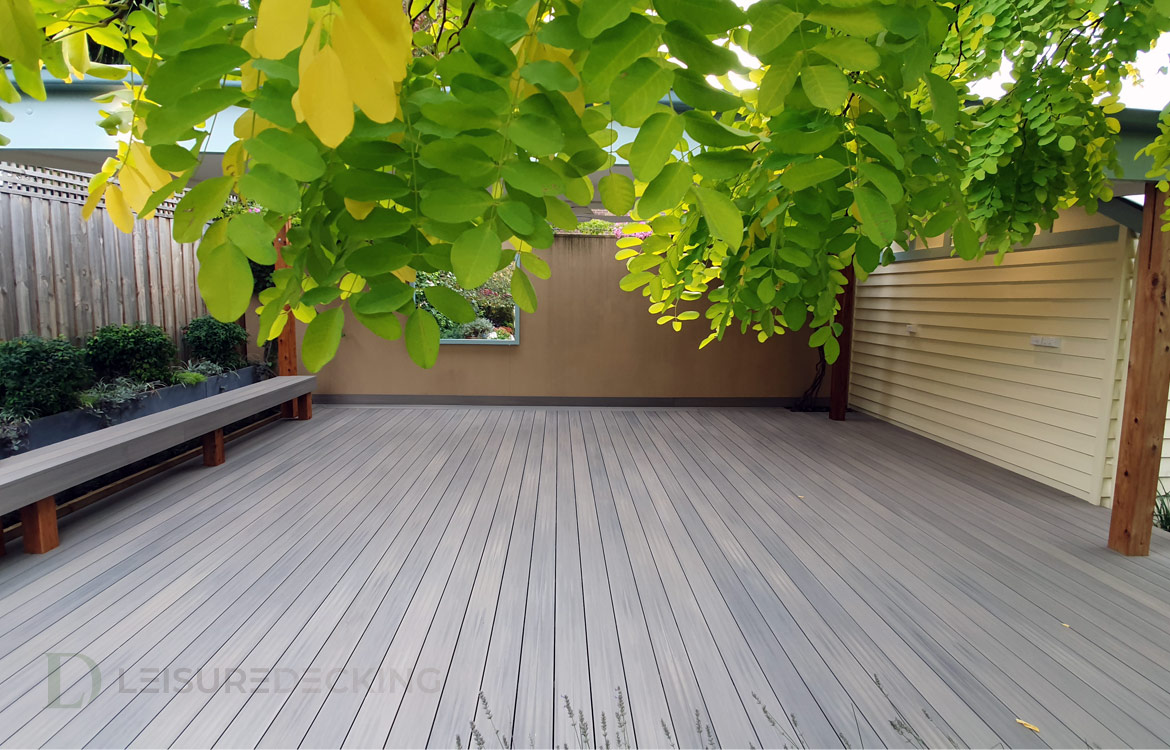 Tom, an engineer by trade, is passionate about building things right. First time. We lost track of how many times he reminded us that he was a "boots and braces kind of guy".
When quoting, Tom asked Stephen detailed questions about the materials and techniques that would be used. It didn't take Tom long to realise that Stephen is a 'boots and braces' guy too! A chord was struck and the partnership began.
If Tom was a stickler for a quality structure, it was Regina who was focused on the aesthetic. An artist, with a keen eye for detail and a well-defined sense of style, Regina worked with us to ensure this 'quality build' was also picture perfect.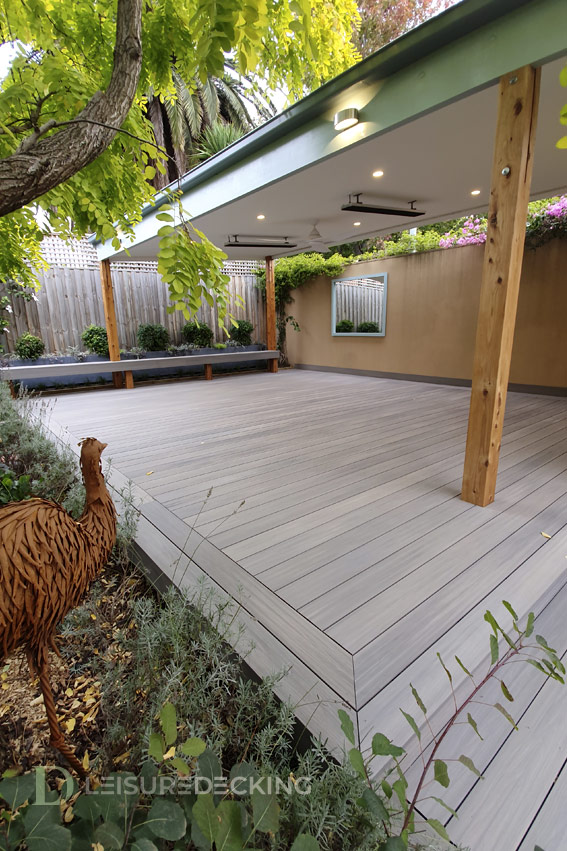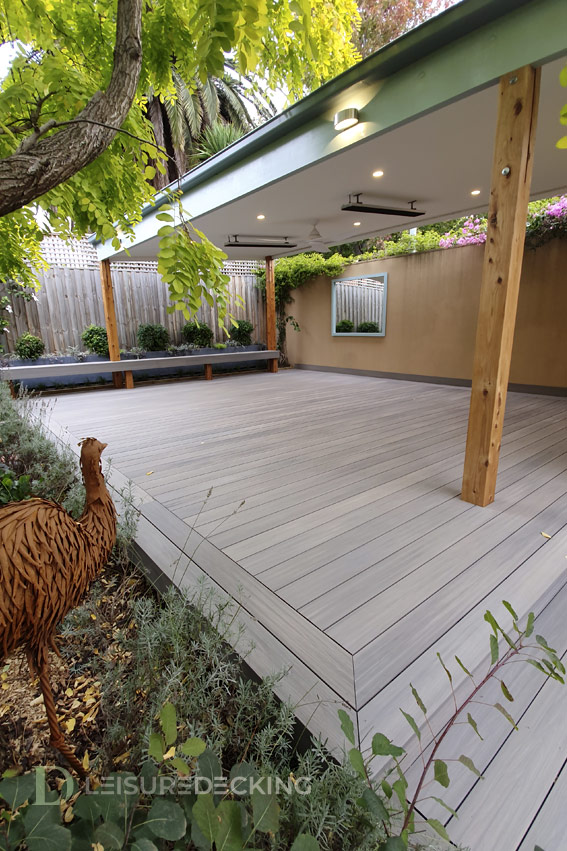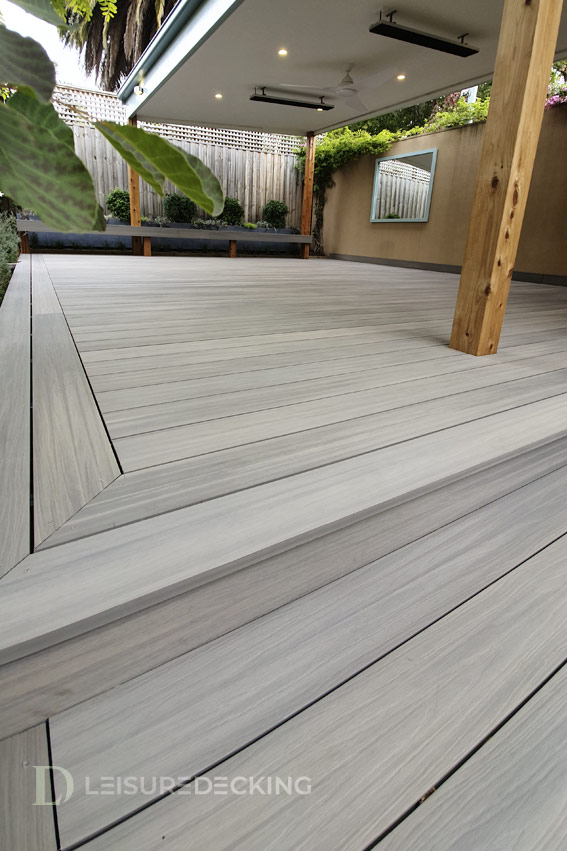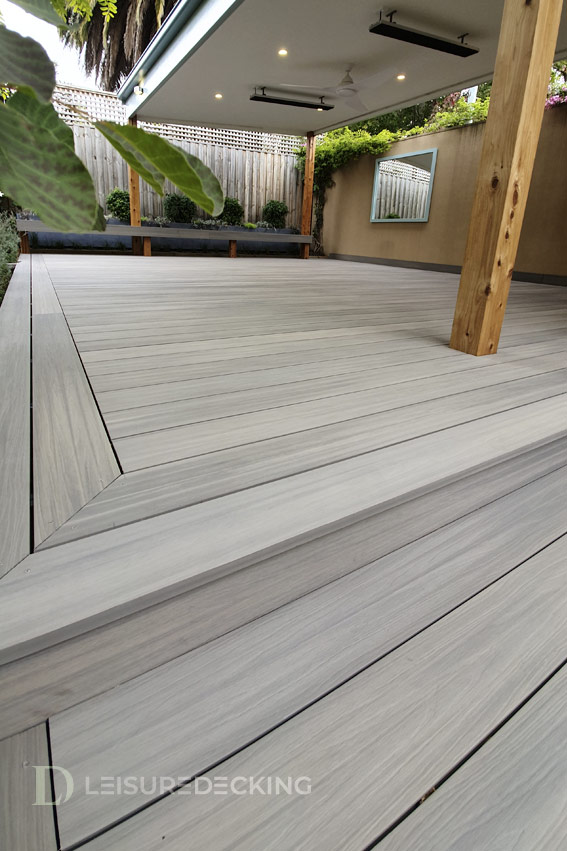 Tom and Regina's decking project included a huge built in lounge, supported by Cypress Gold posts to tie-in with their new pergola.
As an additional design feature, we included a double picture frame, wrapping completely around the new deck. Complementing the perfect 45 ° mitre's in the terrace steps and lounge.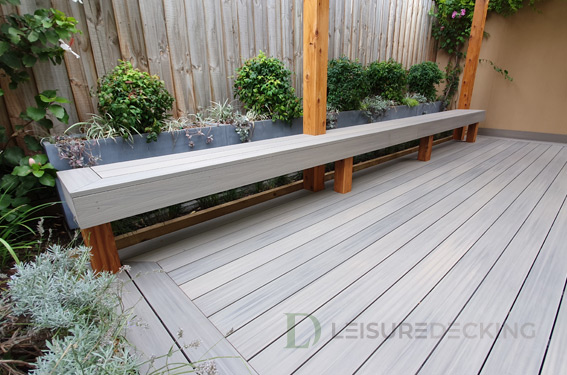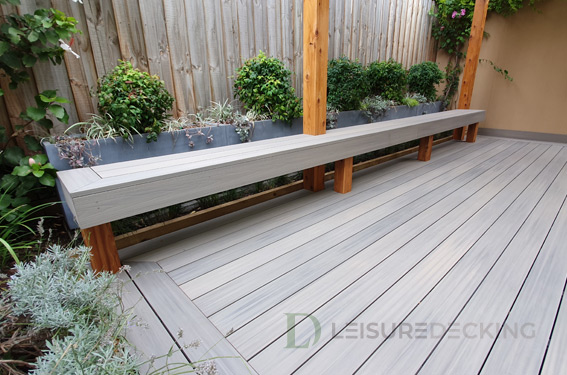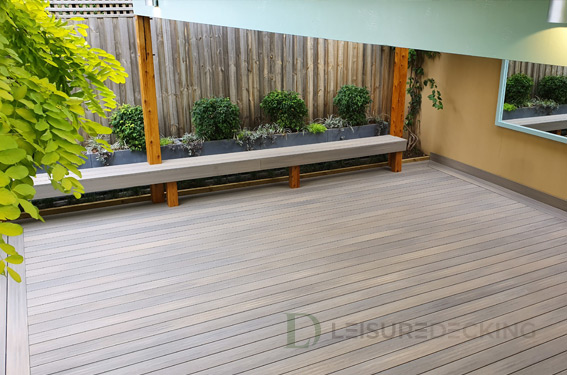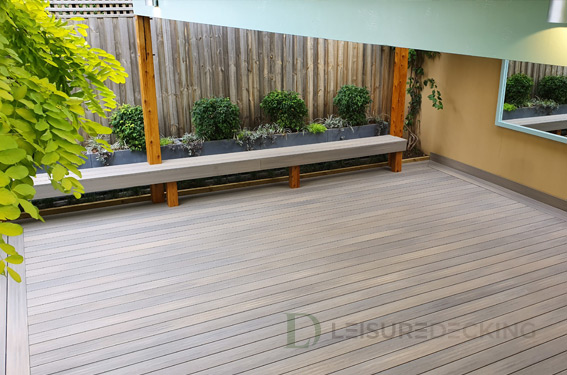 POLIWOOD DECKING DETAILS


The new deck was installed using Poliwood Composite Decking in 'Oldwood finish. Poliwood comes with a 25 year warranty and a complete range of boards and fixings. Leisure Decking are 'Platinum' level preferred installers for Poliwood in Melbourne.
Tom and Regina are immensely proud of this addition to their garden. We feel extremely privileged to have been entrusted to deliver it.
– PROJECT UPDATE! –
Such a joy to see one of our decks settling into its landscape!
Regina recently sent us a wonderful Christmas message, along with some photos of their deck. Apparently it's been a "real haven" for Tom & Regina over the difficult lockdown periods.
We think this is a testament to the benefits of composite decking that's been done well. Timber is fantastic. And we love it. But how nice is a deck that actually looks better as the years roll on!
DOES YOUR GARDEN HAVE THAT 'WOW FACTOR'?
The team at Leisure Decking can design and build you a deck that not only looks spectacular, but will last for decades. Like Tom, We're 'boots and braces' guys too!