The team at Leisure Decking are 'Platinum' level accredited installers for Poliwood Decking. We've been working on some exciting projects with their range of composite deck boards. And we're loving the results.
In testing, Poliwood has achieved some really impressive technical specs. But have managed to keep their prices at a point that makes them accessible to just about everyone.
What We Like about Poliwood Composite Decking
Great termite resistance. Environmentally friendly. Comparatively low-maintenance. Composite decking holds quite a few benefits over timber decking. But what do we like about Poliwood in particular?
25 Year Residential Warranty
Highly Competitive Price Point – a Genuinely Affordable Alternative to Timber
Supplied by a Local, Melbourne Based Company With Control of Their Own Production Line
Superior Technical Ratings Compared to Several, More Expensive Decking Boards
3d, Fully Capped Boards Will Stand the Test of Time
Low-sheen Boards That Look and Feel More Natural Than Glossy Alternatives
Made From 90% Recycled Materials
Great UV Resistance Ratings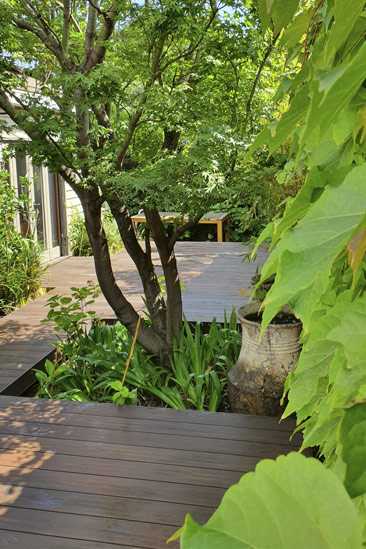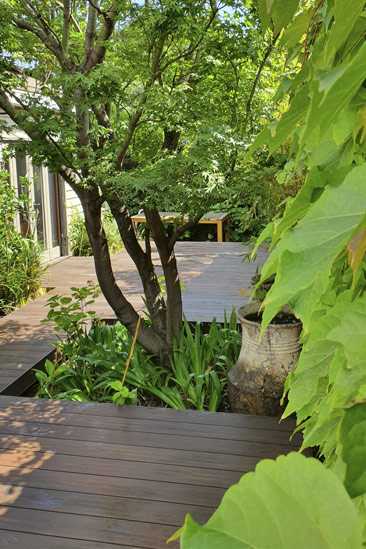 The matt finish to Poliwood composite decking boards will give your deck a more natural look and feel than glossy alternatives. The boards also have tonal variations running through the grain that also help them achieve a more natural finish.
Composite decking boards are engineered in a factory. With a limited number of casts (dies) or rollers. This often results in a repetitive pattern that can become obvious when the boards are laid parallel. The mat finish and tonal variation in Poliwood decking obscures this repetitiveness, leaving you with an overall appearance that is more natural than some of their competitors.
Poliwood has been developed by experienced builders. And it shows. Long 5.7m lengths provide greater, seamless expanses. A complete range of boards and fixings for every type of finish. Reusable, recyclable containers for clips and screws. To us, the entire system is really well thought out.
The Poliwood Range
Poliwood comes in three colours: Charcoal, Sandalwood, and Oldwood. As pictured below.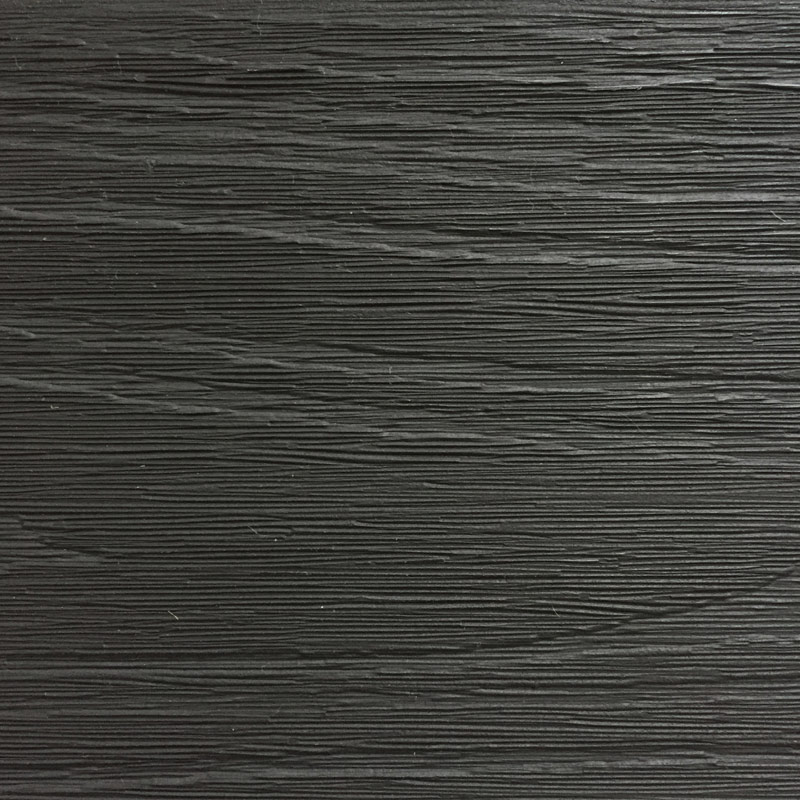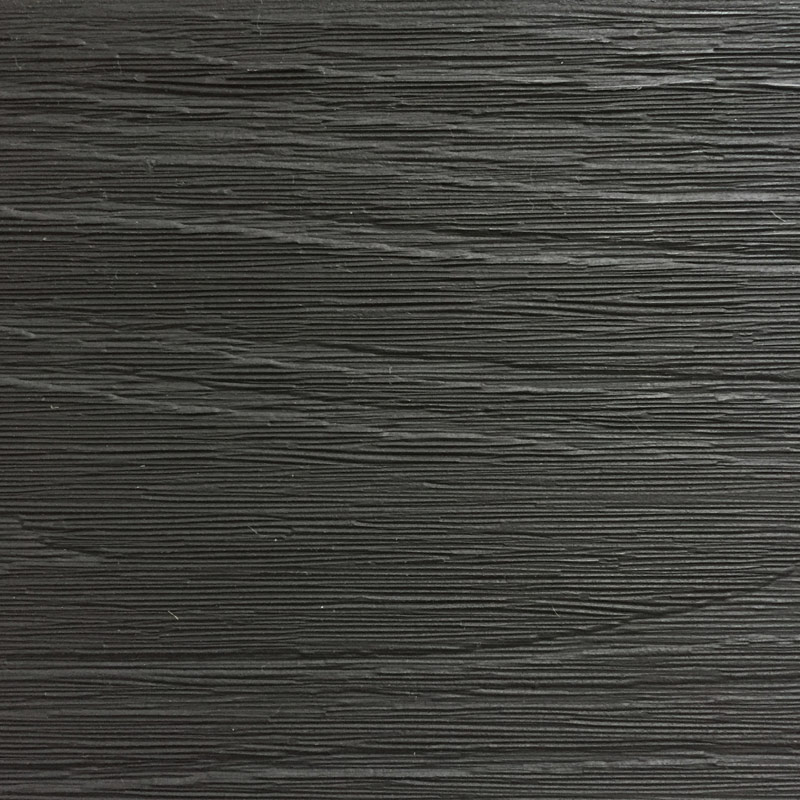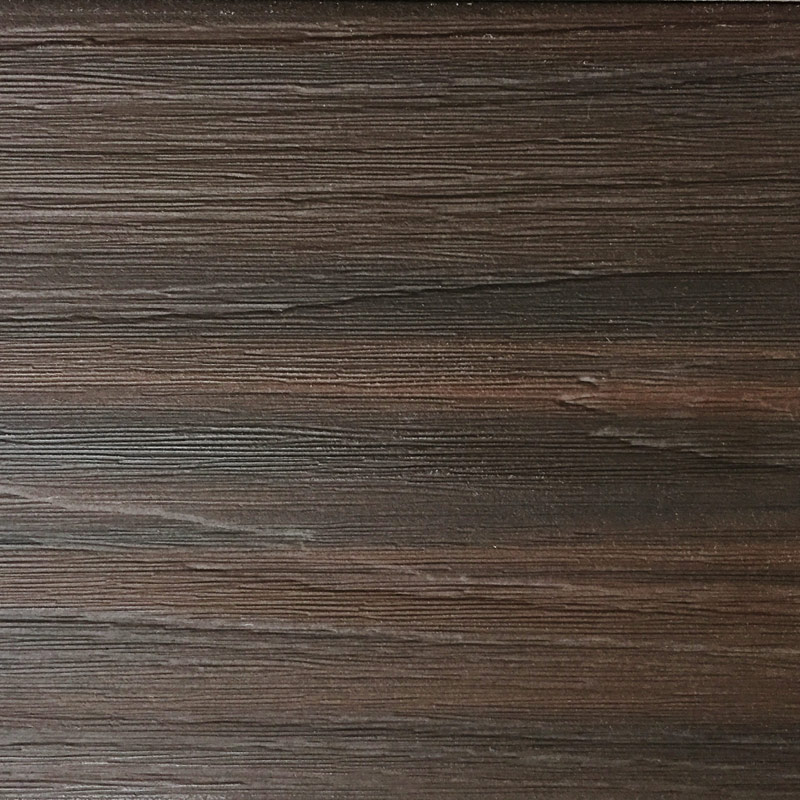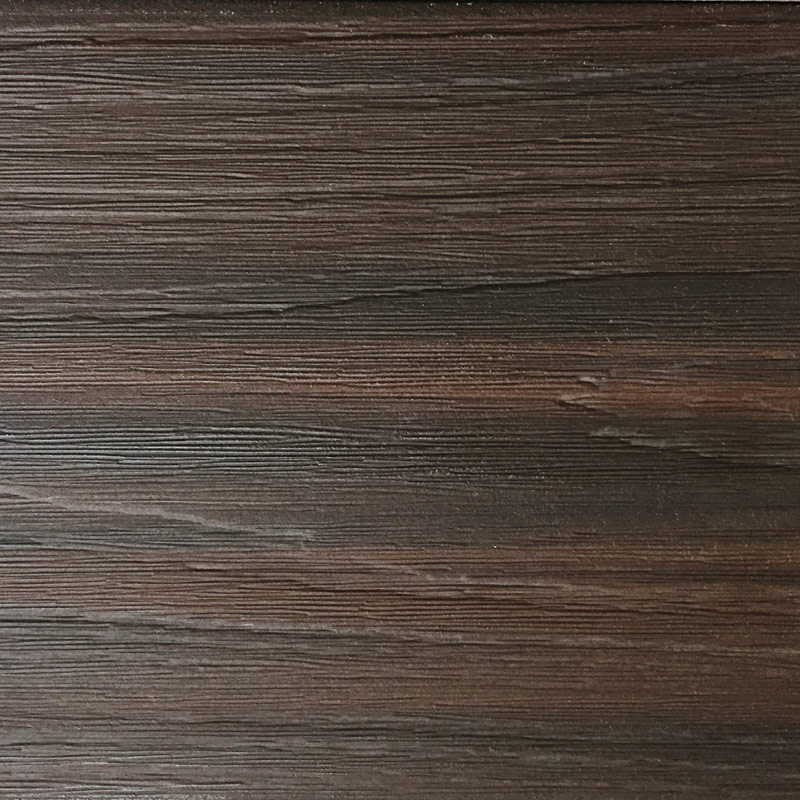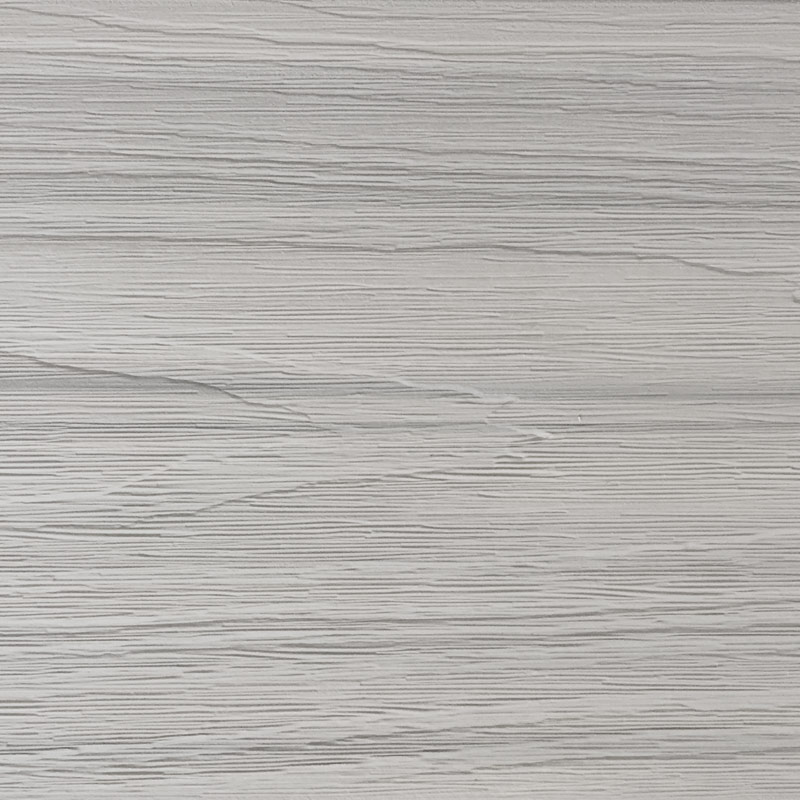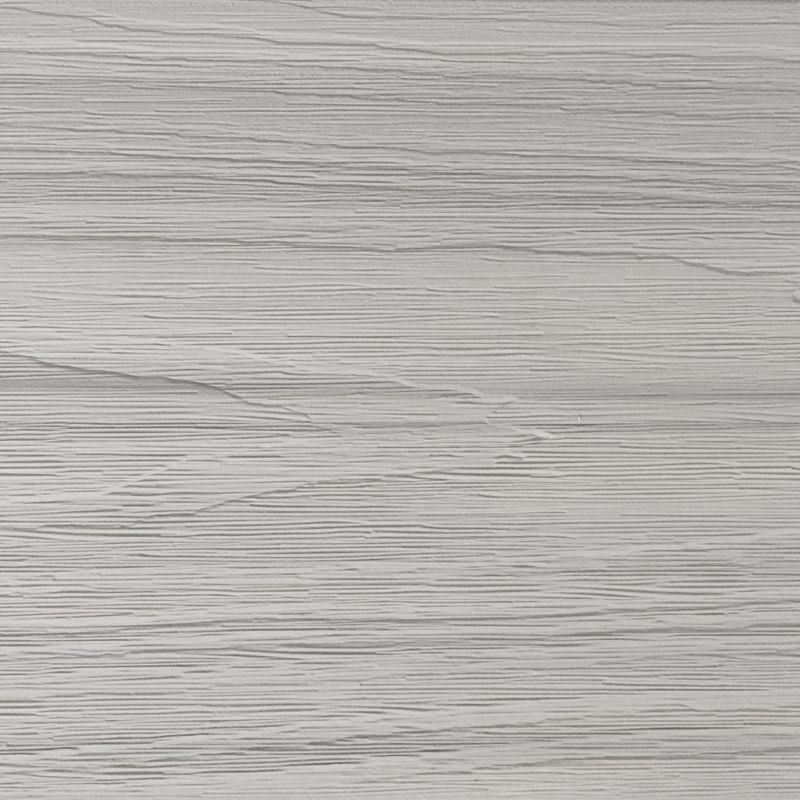 Poliwood Decking Board Profiles & Finishing Options
Poliwood offers everything required for us to complete your deck to the Leisure Decking standard, including:
A hollow-core board – used as the primary decking board;
A solid edge board – used around the perimeter of your deck for a perfect finish;
And a Fascia board – generally used as a plinth board to conceal the subfloor of your deck, whilst allowing ventilation.
All profiles are available in the three colours and can be mixed and matched to create design features; such as contrasting picture frames surrounding your deck. Poliwood also offers colour-matched screws for each colour of board.
Poliwood boards are fixed in place with a concealed clip system that sits in grooves between the decking boards. Stainless steel, black screws are used to secure the clips into the joists. Making the entire fixing system disappear into the deck spacings.
You can learn more about Poliwood Composite Decking and check our status as accredited installers over at https://poliwood.com.au
REQUEST A FREE POLIWOOD SAMPLE PACK
POLIWOOD DECKING PROJECTS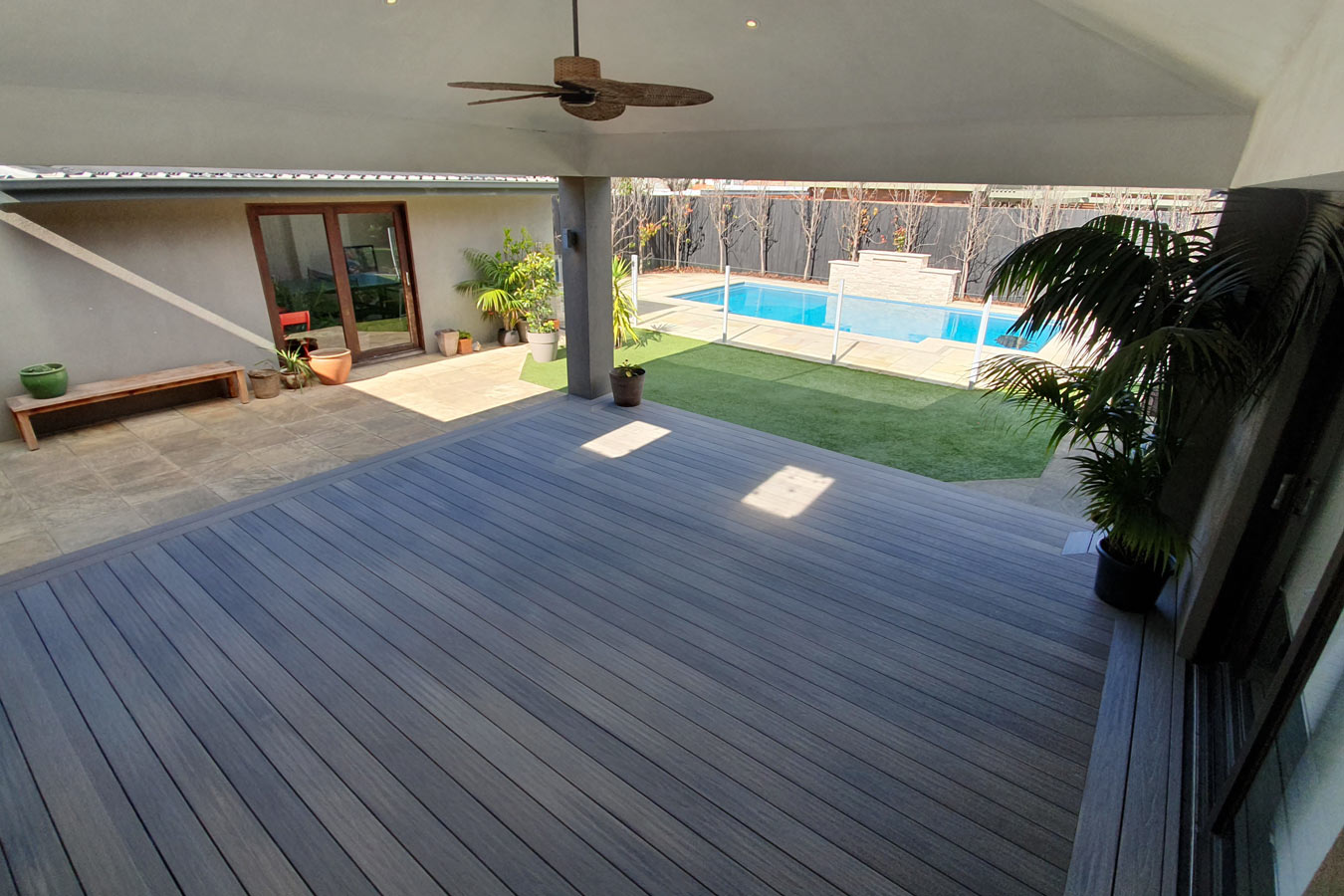 Composite Decking | Black Rock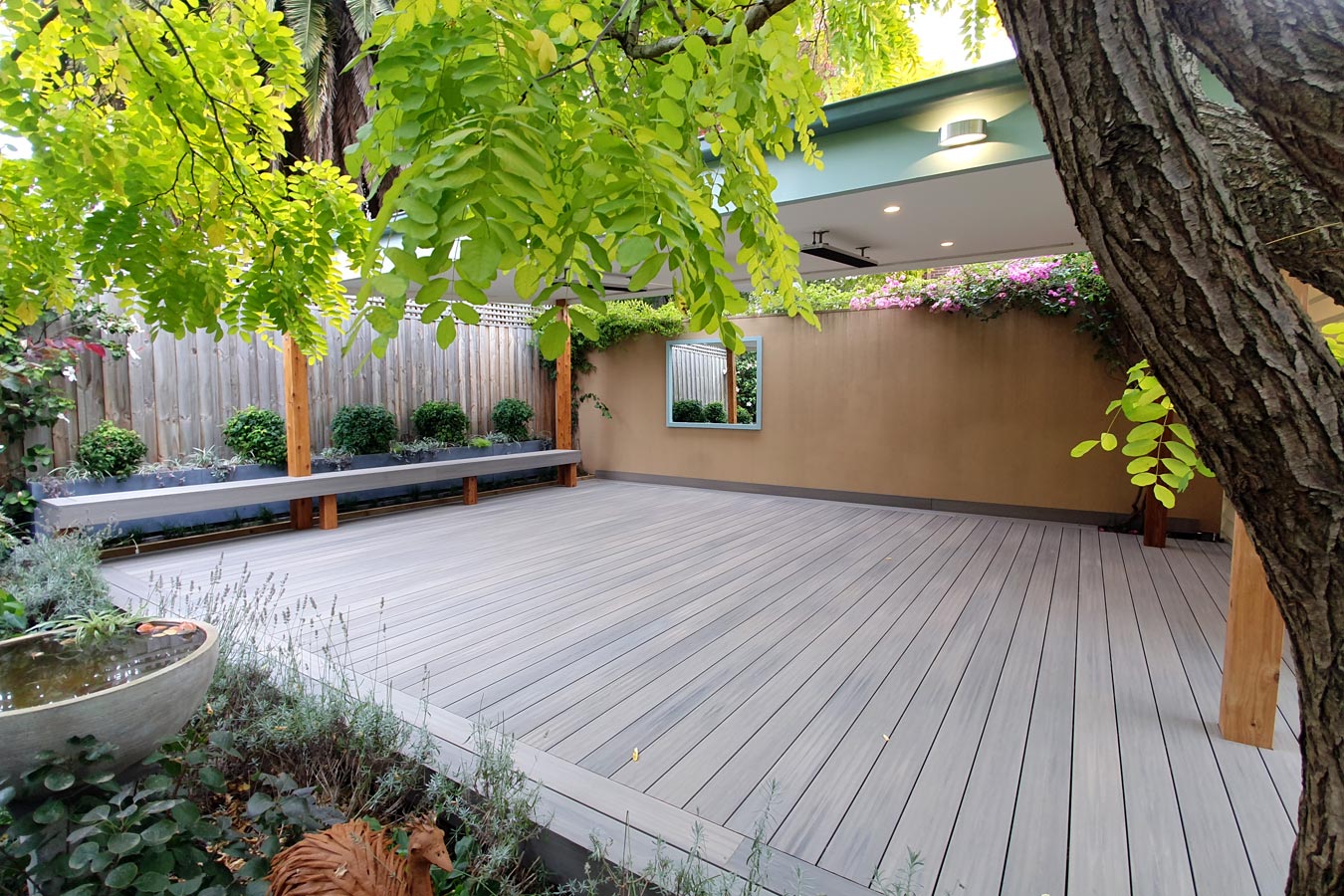 Poliwood Decking | Glen Iris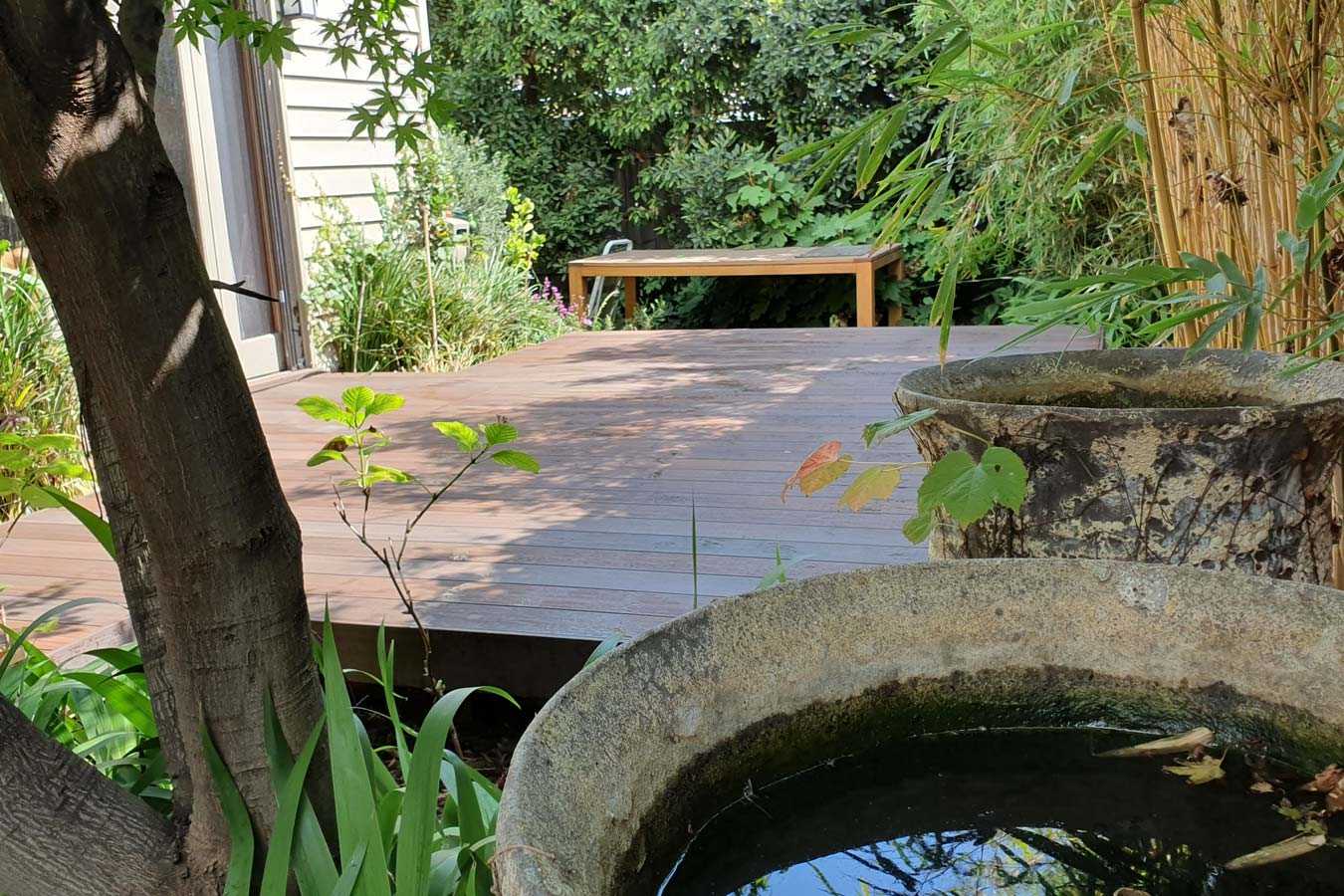 Poliwood Composite Deck | Kensington
Like to Know More About Poliwood Decking?
If you're intersted in learning more about Poliwood composite decking, give Stephen a call on 0408 565 561.
As accredited installers for Poliwood, we know just about everything there is to know about their range of composite decking boards. Call today to arrange a time for Stephen to visit your site, show you some samples, and provide you with a free quote for your new deck.